Kenneth Brown
of The Clarion
A fire ban has been put in place for the Town of Kindersley. The ban on open fires, fire pits and fireworks is expected to continue for the foreseeable future.
The town's fire ban became effective on July 30 after fire officials worked with town officials to declare the ban. According to a news release, a ban has been declared due to extreme fire hazards resulting from an extended period of hot and dry conditions.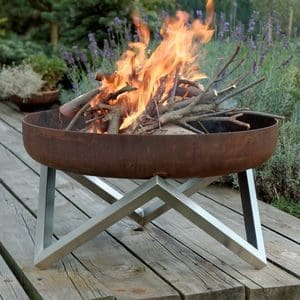 Open fires, fire pits and fireworks are banned on all private and public properties in the geographic boundary of the Town of Kindersley. Gas, propane and charcoal briquette barbecues with lids, along with contained chiminea units with doors, are permitted during the ban, but only for the purpose of cooking and heating.
The ban has been declared under Bylaw 23-09, a bylaw respecting fire prevention, and the lack of rainfall in recent weeks has resulted in the conditions leading to a fire ban. The ban will remain in effect until conditions improve and the declaration is rescinded, officials say.
For more on this story, please see the August 2 print edition of The Clarion.
© Kindersley Clarion