Kevin McBain
and Anna Polsfut
for The Clarion
It's a deadly disease and it's guaranteed you know someone affected by it.
Cancer is the leading cause of death in Canada – one in four sufferers will die of the disease this year. It's estimated that 206,200 new cases of cancer will be diagnosed this year and 80,800 Canadians will die as a result of cancer, according to the Canadian Cancer Society.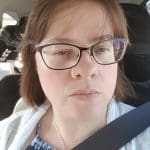 It is tough watching people fight cancer and many feel helpless as they watch the disease slowly take away a person's life.
But there's hope: medical advances continue to be made in hopes that one day cancer can be cured.
For now, people like Heather Wall and her friends are giving comfort to those fighting the battle.
Wall has created the organization she calls Visanbre Angel Blankets.
The letters in the name represent her three aunts, Sandra and Brenda Schoultz, and Vivian Burton, all of whom lost their battle with cancer.
Aunt Vivian was the latest victim, losing her battle in early August.
Wall was moved to create the organization in June, while Vivian was battling the disease.
For more on this story, please see the Sept. 13 print edition of The Clarion.
© Kindersley Clarion