Kenneth Brown
of The Clarion
A planning appeal decision in February continues to spark debate in the community.
Developer Sheldon Goodheart of Goodheart Electric Ltd. filed an appeal to the planning appeals committee for the Saskatchewan Municipal Board (SMB). The developer argued that the Town of Kindersley was not justified in seeking about $84,000 in servicing fees as part of his servicing agreement with the town.
Goodheart filed for a subdivision in 2014 and the appeal decision came in February 2017, so the matter had been ongoing for three years. A servicing fee must be applied at the time of subdivision but the developer argued that the fees didn't apply in his situation.
The appeals committee sided with the developer and the town was ordered to strip the fees out of its servicing agreement with Goodheart. The developer and town were in agreement on all other aspects.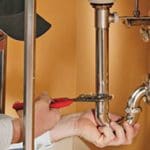 This is the third article in a three-part series regarding municipal and provincial policies and legislation for development levies and servicing fees. The initial article on May 3, which appeared in the print edition of the Clarion, highlighted a successful planning appeal by a local developer.
A second article on July 5, which also appeared in the print edition of the Clarion, explored the Town of Kindersley's bylaw and policies in place for development levies and subdivision servicing fees.
Municipalities can collect development levies at the time of a new development and servicing fees at the time of a new subdivision to recover a range of costs the municipality has to incur with respect to the new development or subdivision. A municipality must have a development levy bylaw and policies in place to collect development levies, but a servicing fee is permitted under provincial legislation.
For more on this story, please see the Sept. 20 print edition of The Clarion.
© Kindersley Clarion