Clarion staff
Remembrance Day should be every day for Canadians.
We should take time to remember the courage and sacrifice of thousands upon thousands of men and women who fought, and continue to fight, for the freedoms that we enjoy today.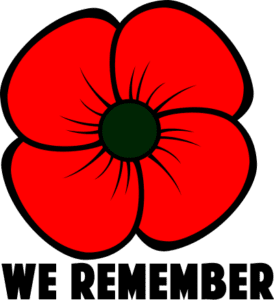 The least we can do, once a year on Nov. 11 – the day the First World War ended – is to take time to pause and reflect.
"We must remember," says a passage on the Veterans Affairs Canada website. "If we do not, the sacrifice of those 100,000 Canadian lives will be meaningless. They died for us, for their homes and families and friends, for a collection of traditions they cherished and a future they believed in; they died for Canada. The meaning of their sacrifice rests with our collective national consciousness; our future is their monument."
This year, marks a few significant anniversaries of events that helped shape our country into what it is today, including the 100th anniversaries of the Battle of Vimy Ridge; the Battle of Passchendaele that took place from July 31 to Nov. 10, 1917; and it's the 75th anniversary of the Dieppe Raid, which took place on Oct. 19, 1942, during the Second World War.
Take time to remember in Kindersley. A town-wide service will be held on Saturday, Nov. 11, at Clearview Community Church on main street.
Members of the Legion, air cadets and other clubs will walk to the church from the Legion Hall and anyone who wishes to can join them. You are asked to be there by 10:15 a.m. and the parade will leave at 10:35 a.m.
Those attending the service are asked to be seated by 10:45 a.m. with the service commencing at 10:55 a.m., with the two minutes of silence to follow at 11 a.m.
This year's service will be conducted by Kindersley Legion chaplain, Scott Holloway. Members of the KCS band and community choir will also shae their talents throughout the service.
Following the service, the Legion will host a lunch at the Legion Hall.
Services will also be held at Caleb Village at 2 p.m. and at 3 p.m. at the Manor.