Kenneth Brown
of The Clarion
Kindersley's public liquor store will be replaced by a private retailer at the start of December.
Clayton Filkohazy, a communications specialist at Sobeys Inc., said the new Sobeys Liquor store in Kindersley will open on Dec. 1.
The public store will close its doors for good after business on Nov. 30.
The Saskatchewan government announced its intention to expand the private liquor retail system in November 2015. The province issued a request for proposals in July 2016 to determine the new private retailer for Kindersley. The Saskatchewan Liquor and Gaming Authority (SLGA) spearheaded the selection process.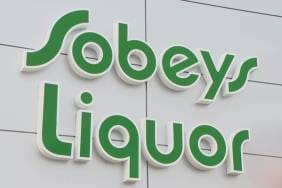 SLGA announced in November 2016 that the retail store permit for Kindersley was awarded to Sobeys Liquor. There were 50 retail store opportunities made available and 39 opportunities would replace existing public stores.
Construction of the Sobeys Liquor store on 11th Avenue East began in the spring. Filkohazy confirmed the store would resemble Sobeys Liquor stores in other locations. No announcements have been made regarding a grand opening.
For more on this story, please see the Nov. 22 print edition of The Clarion.