Kenneth Brown
of The Clarion
People attending a new fundraiser in December will compete in a friendly game of Name That Tune, with prizes up for grabs.
The contest takes place on Saturday Dec. 9 at the Norman Ritchie Community Centre starting at 7 p.m. The event is being presented by NRC Management Inc., a group responsible for the centre's operations. Tickets for the fundraiser have already sold out.
Judy Lavoie, a board member for NRC Management and a spokesperson for the fundraiser, said people can contact her if they want to be put on a waiting list. She said ticket holders may cancel, so space might open up. Contact her at judy.l@sasktel.net to inquire.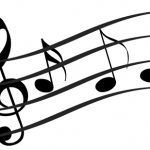 Tickets were only available for groups of four or eight people because there will be eight people per table and each table is a team. The tables will compete against each other in the Name That Tune contest, Lavoie said.
For more on this story, please see the Nov. 29 print edition of The Clarion.