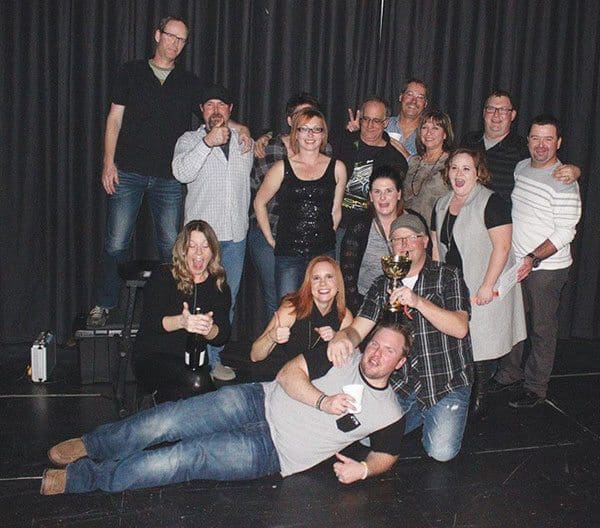 Kenneth Brown
of The Clarion
Last weekend's Name That Tune fundraiser for the Norman Ritchie Community Centre (NRCC) helped give new meaning to the idea of crowd participation.
The sold-out fundraiser on Dec. 9 at the NRCC was presented by NRC Management Inc., the centre's community-based management board. The evening's entertainment was provided by Danceland DJs, a company based out of Saskatoon.
Name That Tune was a popular game show in the 1970s and '80s. The concept has gained new popularity in Kindersley thanks to the fundraiser. Participants were split into nine teams and the teams were pitted against each other in a large-scale game of Name That Tune.
Brad Hogan and Zach Phair of Dandeland DJs hosted the competition. Hogan spent his time out among the people while Phair was responsible for playing the music selections for the game. The DJs kept the crowd going by playing music after the game ended.
For more on this story, please see the Dec. 13 print edition of The Clarion.