Clarion staff
The Kindersley Red Lions had last weekend off, but hit the ice again with three Sask. West Hockey League games before Christmas Day.
The Red Lions will host the 2-7 Luseland Mallards tonight, in a rare mid-week matchup, beginning at 8:30 p.m.
On Friday, they will be in Biggar (4-7).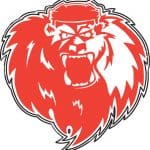 And on Saturday, they will be back in town to host the Mallards.
Closing out the year, they will also host the Unity Miners on Dec 29 and the Eatonia Huskies on Dec. 30.
[emember_protected for="2″ custom_msg='For more on this story, please see the Dec. 20 print edition of The Clarion.']
In their only match so far this season, the Red Lions lost to the Mallards 9-7 on Nov. 25. So, the Red Lions will be looking for some revenge.
This will be the first time this season that the Red Lions will play the ever-tough Biggar Nationals.
The Red Lions sit in fourth place in the Sask. West Hockey League with a 5-4-1 record.
[/emember_protected]