Jan. 4
Garbage and recycle bins across several areas of town have been vandalized and local officials are asking for the public's assistance to bring the vandals to justice.
According to officials, several Loraas Environmental carts were damaged in multiple areas of Kindersley overnight from Dec. 29 to Dec. 30 and police have determined a majority of the carts were damaged on Dec. 30 between 3:30 to 4:30 a.m. Carts were damaged on McEwen Drive, West Road and Railway Avenue, a town official says.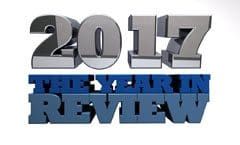 People whose bins have been damaged are asked to contact Loraas at 306-463-2008 or the town office at 306-463-2675 to report the damages. People with any information or businesses and residents who might have surveillance camera footage are asked to contact the Kindersley RCMP at 306-463-4642. People who have any information could also contact Saskatchewan Crime Stoppers at 1-800-222-TIPS (8477).
For more on this story, please see the Jan. 3 print edition of The Clarion.