Jan. 4
Garbage and recycle bins across several areas of town have been vandalized and local officials are asking for the public's assistance to bring the vandals to justice.
According to officials, several Loraas Environmental carts were damaged in multiple areas of Kindersley overnight from Dec. 29 to Dec. 30 and police have determined a majority of the carts were damaged on Dec. 30 between 3:30 to 4:30 a.m. Carts were damaged on McEwen Drive, West Road and Railway Avenue, a town official says.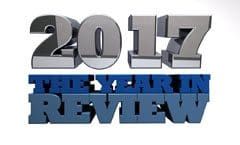 People whose bins have been damaged are asked to contact Loraas at 306-463-2008 or the town office at 306-463-2675 to report the damages. People with any information or businesses and residents who might have surveillance camera footage are asked to contact the Kindersley RCMP at 306-463-4642. People who have any information could also contact Saskatchewan Crime Stoppers at 1-800-222-TIPS (8477).
[emember_protected for="2″ custom_msg='For more on this story, please see the Jan. 3 print edition of The Clarion.']
Jan. 11
Elected officials in Kindersley had two zoning bylaw amendments up for adoption at a regular meeting. One of the amendments has been deferred after concerns were heard.
One of the zoning bylaw amendments would add "oilfield supply and service establishments" as a discretionary use in railway industrial (RW) development districts. Each zoning district has permitted and discretionary uses, but discretionary uses require further council approval.
The second zoning bylaw amendment, an amendment that was adopted by council, addresses recent changes with portable advertising signs and the rezoning of three commercial (C1) lots on the 100 block of First Avenue West to small lot residential (R2A) land.
Businesses must pay a licensing fee for portable advertising signs unless the sign is on their own private property. A sticker is placed on a sign after it has been licensed. The bylaw stated that the license sticker is not transferable from one portable sign to another portable sign, but a further amendment was made upon second reading.
Jan. 18
On Jan. 13, 2017, the Kindersley RCMP detachment was advised by the Health Canada Drug Analysis Centre that traces of the substance known as W-18 were found in one of three counterfeit Oxycodone tablets that had been seized last April and subsequently submitted for testing.
W-18 is an extremely toxic and dangerous synthetic research chemical, sometimes used as a cutting agent for opioids such as fentanyl and can be lethal even in extremely small doses.
W-18 was added to Schedule 1 of the Controlled Drugs and Substances Act on Nov. 28, 2016.
The RCMP once again wants to warn the public of the dangers of consuming illicit and unknown drugs. Street drugs are often represented as one thing while being something completely different.
Jan. 25
The Town of Kindersley's senior bylaw enforcement official has resigned and the town's acting mayor says the need for a new enforcement official will be evaluated in time.
Daryl Olson, the town's former bylaw enforcement and animal control co-ordinator, resigned from the position early in January, said Acting Mayor Shaun Henry,
Feb. 1
Council members have approved a home-based business application for a new daycare operation. The application has been approved by council with several conditions.
Feb. 8
One new physician has started practising at the Kindersley Clinic and a health official says up to three more physicians could be coming to town later this year.
Dr. Stephanie Sabotie joined the physician group at the Kindersley Clinic near the end of January after completing the Saskatchewan International Physician Practice Assessment (SIPPA) program. The clinic now has four full-time physicians with Dr. Sabotie, Dr. Shagufta Tasveer, Dr. Harjeet Nanda and Dr. Michael Olabiyi.
Feb. 15
A citizen with unresolved concerns about his water meter and a contested water bill has asked for an adjustment to his bill. The request was denied by twon council.
Lloyd Griffith, the concerned citizen, came before council as a delegation at a meeting on Feb. 13 and after presenting his concerns to council, the delegate asked council to consider removing the contested portion of his water bill, an amount of $774.
He said the trouble with his water meter and bill has been an ongoing concern. The town's previous council did not resolve his concern, so he was hoping to have the matter resolved as soon as possible. Griffith appeared as a delegation before the previous council after submitting a letter to the town.
The delegate referred to a second letter he submitted to council before his latest appearance. He presented his ongoing concerns to officials and they included his huge water bill and health concerns stemming from the radio frequencies emitted by the Neptune T-10 water meters.
• The Town of Kindersley is likely to remain a town for at least the next five years after 2016 Census data showed a decrease in population by more than 100 people.
Data from the 2016 Census Program was released on Feb. 8 and it was not good news for Kindersley. The town's population has decreased from 4,678 people in 2011 to 4,571 people in 2016 and it represents a decrease of 107 people, or a 2.3 per cent reduction in population.
Feb. 22
An outbreak of respiratory syncytial virus (RSV) has been declared at the long-term care (LTC) facility in Kindersley. Outbreak precautions continue to be in effect.
The general public has not been able to enter the LTC facility at the Kindersley & District Health Centre since Feb. 15 when the respiratory illness outbreak was first declared by the Heartland Regional Health Authority.
March 1
Four service organizations in Kindersley have chosen to team up to form a new community co-operative in an effort to maximize the community's ability to raise funds.
The four service organizations are the Kindersley Legion, Kindersley Rotary Club, Kindersley Elks and Kindersley Masonic Lodge. Representatives of each group met at the Legion Hall on Feb. 22 to continue the discussion about forming a new co-operative led by the community.
March 8
It was a rough end to the 2016-17 regular season for the Saskatchewan Junior Hockey League's Kindersley Klippers. But with playoffs starting tomorrow, it's a chance to turn over a new leaf.
The Klippers lost to the Battlefords North Stars 6-0 at home Friday, and 5-0 on the road Saturday. Battlefords swept the 10-game season series between the division rivals, and finished first in the league (48-9-1-0), while Kindersley wound up in ninth (25-30-3-0).
Joel Grzybowski was in net Friday, and Taren Kotchorek was in net Saturday, for the North Stars shutouts.
Justen Close played Friday for Kindersley, and Nick Trenciansky was in goal Saturday in the losses. The Klippers haven't said who they'll turn to for the playoffs.
The first-round, best-of-five survivor series kicks off tomorrow against the Weyburn Red Wings.
March 15
On March 7 at approximately 8:14 p.m. Kindersley RCMP executed a search warrant at a residence located on Third Street West in Kindersley resulting from an ongoing investigation. Two suspects were located at the residence and taken into custody.
A search of the residence revealed 149 tablets of fentanyl, 48 grams of methamphetamine, 48 grams of cocaine, 26 grams of heroin, 36 tablets of Xanax and 46 grams of marijuana.
Officers had also located numerous firearms and various other weapons. Several charges have been made against the accused individuals including trafficking of fentanyl, methamphetamine, cocaine, marijuana, heroin and Xanax.
They are also charged with several firearm violations.
Kaitlyn McCorriston, 24, and Conrad Anderson, 44, appeared in provincial court in Saskatoon on March 10. According to RCMP media relations, McCorriston is scheduled to appear in court in Saskatoon on March 17 and Anderson appeared in court yesterday in Kindersley.
March 22
The RM of Kindersley has sparked further debate on policing levels in rural areas by asking its municipal association to lobby for more rights to protect property and person.
Each year rural municipalities in Saskatchewan submit resolutions to the Saskatchewan Association of Rural Municipalities (SARM) to be voted on at the annual SARM convention. Not only did the RM of Kindersley spark debate with a resolution it submitted, but it also sparked outrage by First Nations leaders.
March 29
The Kindersley Fire and Rescue Brigade now has the ability to go where it has not gone before to fight fires with the addition of a new off-road fire fighting vehicle.
Officials have announced the arrival of a Blanchat Chapparel B5 Wildland Fire Fighting Unit and the vehicle has been in service since March 21. The newest addition to the department's fleet was ordered roughly a year ago and it was purchased by the Rural Municipality of Kindersley.
• The annual Kindersley and District Music Festival capped off another phenomenal two weeks of musical performances by young people in the area, with the Stars of the Festival Gala Friday evening at St. Paul's United Church.
Scholarship recipients chosen throughout the two weeks came together Friday to showcase their talent in front of a large crowd.
Calla McLean, chairperson of the festival committee said that this year's event went very well.
"Everything went very smoothly," she said. "The talent that the kids showed was once again really good, reflecting on the talented teachers that we have in the area.
April 5
Officials will have their hands full with the town's 2017 budget because they will have to try to account for about $200,000 less in provincial funding than in 2016.
The impacts from the government of Saskatchewan's 2017-18 budget are being felt by everyone in the province and in most cases, the taxpayer is picking up the tab. The taxpayer will be picking up the tab at the municipal level, though it is unknown what form it will take.
April 12
The Kindersley Chamber of Commerce has held its 2017 annual general meeting (AGM) where chamber members approved the organization's first formal set of bylaws.
People gathered for the chamber's annual general meeting on April 7 at the Kindersley Inn. Roughly 50 people attended the annual meeting as the chamber adopted a new set of bylaws and Tom Morris, who is the outgoing president, announced he was stepping aside.
April 19
The four sets of traffic lights between First and Fifth Avenues on Main Street in Kindersley are about to become more noticeable to any motorists driving in town.
All traffic lights were scheduled for replacement in 2016, but the project was delayed and the work will go ahead in 2017. New traffic signals with LED lights will be installed at the four intersections, and the infrastructure includes standard davit arms extending over the street to improve visibility and safety.
April 26
The Big Dippers pool-fundraising committee hosted the Zest of the West Saturday, and Kindersley's pool designs were unveiled while the bank account for the pool's construction became about $40,000 richer.
Throughout the course of Saturday night at the West Central Events Centre about 650 people came through the doors, said Big Dippers chairperson Jamie Henry.
At the WCEC people saw the unveiling of the pool (after a speech by mayor Rod Perkins), samples from food and beverage vendors, and listened to live music during the first part by Saskatoon's Brock Andrew Band, and enjoyed a cabaret later with music from Eatonia's Mitch Larock and the 4:54 Band.
May 3
The province's Planning Appeals Committee has awarded a decision to a local business owner who will not have to pay servicing fees as a result of the successful appeal.
The appeal was made by Goodheart Electric Ltd., and the appeal hearing took place in December 2016. The owner of the business, Sheldon Goodheart, has plans to develop a parcel of land located at 12th Avenue and Third Street East. The appeal was in regards to a subdivision servicing fee in his servicing agreement with the Town of Kindersley.
[/emember_protected]