Clarion staff
The annual Kindersley and District Music Festival is just around the corner and the deadline to register is just two days away.
The festival will take place from March 12 to 22 this year, wrapping up with the Stars of the Festival extravaganza, featuring the event's top performers, set for March 23.
Last year, the festival featured 335 entries, with about 100 youth taking part in vocal, musical theatre, speech arts, piano, percussion and instrumental classes.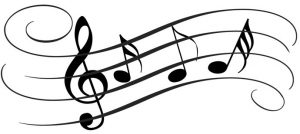 Chairperson Calla McLean says that she is excited for another great event.
"We are looking forward to another great festival," she said. "Special thanks to the festival committee for all of their hard work and to the community for their great support over the years. Also thanks to the teachers, the parents and students themselves for being a part of this showcase each year."
For more information, contact McLean by email: Kindersleyfestival@gmail.com.
Registration is being done online this year. Just follow this link: www.mforganizer.ca/Kindersley.