Kevin McBain
of The Clarion
The Kindersley Red Lions still have a mathematical chance of getting into second place in the Sask West Hockey League.
The Red Lions have two games remaining and sit in third place in the senior league with 22 points. Macklin is second with one game remaining and 25 points.
The Red Lions play at home against Kerrobert on Friday and in Luseland on Saturday to close out the season.
The Mohawks close out their season in Biggar on Friday after losing to Biggar at home in Macklin 9-6 in their latest game Saturday.
Last weekend, the Red Lions didn't help their pursuit any, losing 6-4 to the Kerrobert Tigers in Kerrobert on Friday.
The Red Lions were without a few of their big guns including Jesse Ismond and Shayne Neigum.
"Yes, we were a little short-staffed in this one, but we can't use that as an excuse," said coach Wayne Samson. "We have had great leadership all season and our captain Jonny Calkins came out and had a great game. He kept the guys positive and pumped up.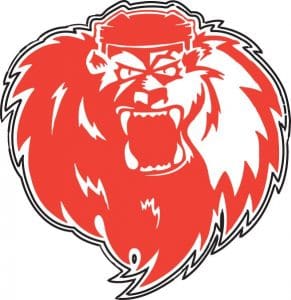 "We were down 5-1 after two periods of play, but he pushed the guys to the limit and we came back and gave ourselves a chance to win," he said. "I was very impressed by everyone's play. They put up a real good fight."
For more on this story, please see the Jan. 24 print edition of The Clarion.