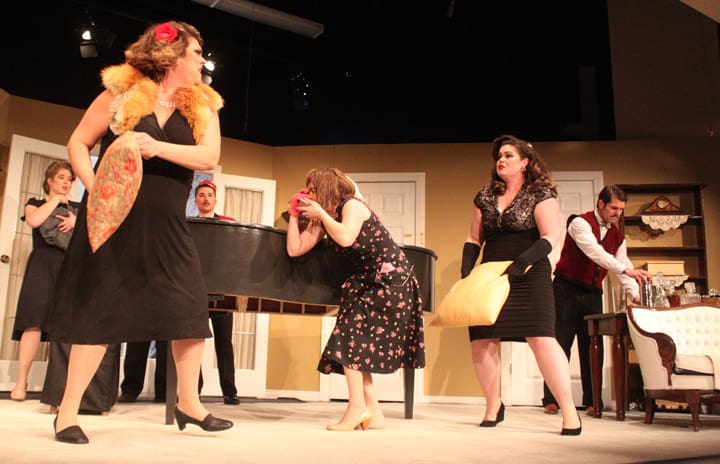 Kenneth Brown
of The Clarion
A celebrity quarrel the tabloids would salivate over has played out on stage in Eatonia and the community's theatre group knocked the performance out of the park.
The Eatonia Oasis Players theatre group presented its version of a play Suite Surrender, written by Michael McKeever, over three nights from Jan. 25-27 at the Eatonia Community Hall. The group returned after a five-year hiatus and the play did not disappoint.
People enjoyed an excellent roasted pork supper prepared by a local catering committee before the show. Members of the Eatonia Lions Club worked the bar, and a long list of volunteers helped in various ways. The crowds on Friday and Saturday were larger in number, but the crowd on Thursday was ready to bust a gut.
Live musical entertainment was provided before the play by Richard and Julie Nunweiler, Brian Swan, Dennis Kanasevich and Carson Dietz. Debbie Kroeker, mistress of ceremonies, welcomed people to a night of music, drama and laughter.
The Oasis Players last performed in 2013 before returning to the stage this year. The theatre group's longtime director Lenore Bailey was diagnosed with cancer, so the group went on a break that lasted five years. Bailey lost her battle with cancer and a video tribute was shown before the play.
For more on this story, please see the Jan. 31 print edition of The Clarion.