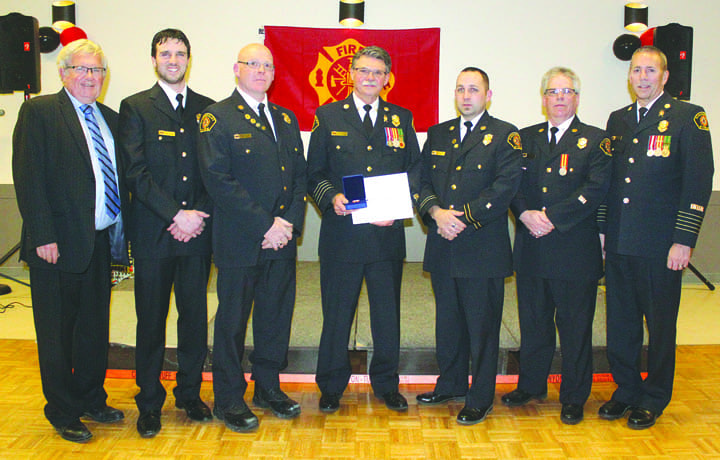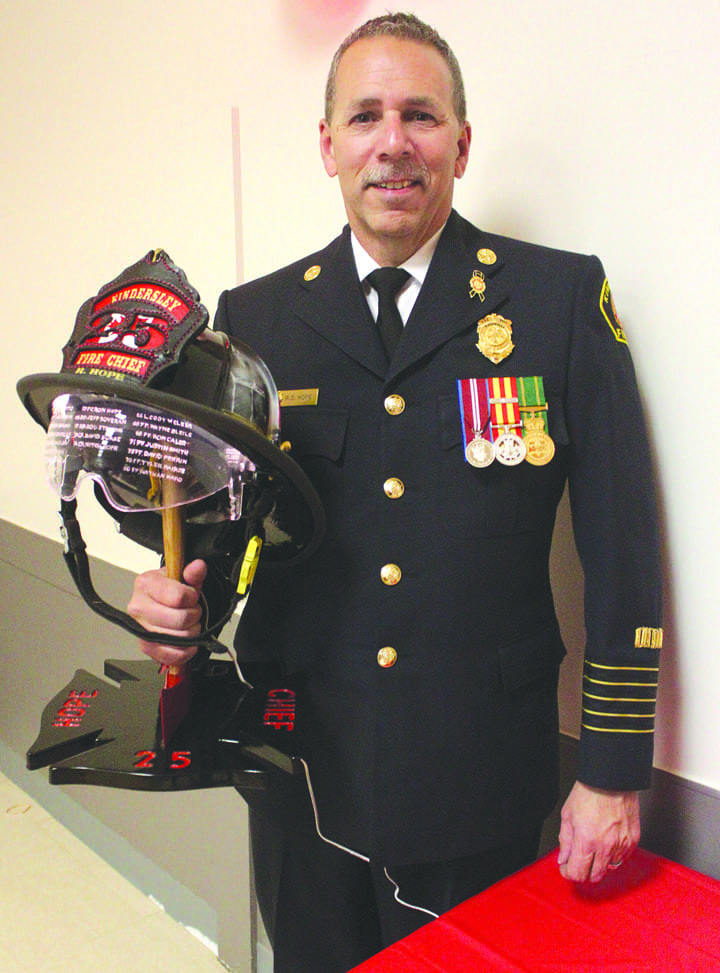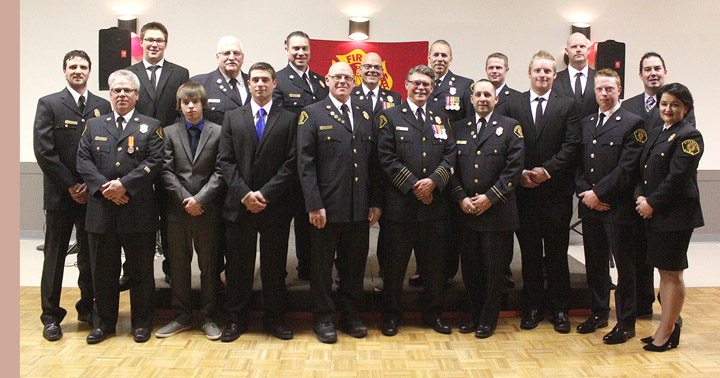 Kenneth Brown
of The Clarion
The community's firefighters and their significant others were honoured at an annual banquet, with several members receiving service awards and other gifts.
Members of the Kindersley Fire & Rescue Brigade and guests gathered at the Elks Hall on Feb. 3 for their annual Firefighters' Banquet. The banquet included a catered supper, speeches and award presentations, and entertainment featuring a trio of comedians.
The department's guests included officials from the Town of Kindersley, Staff-Sgt. Ray Blais of the Kindersley RCMP, members of the area's Emergency Medical Services (EMS) team, a group from Kerrobert Fire & Rescue, members of the area's Traumatic Events Response Team (TERT), and firefighters' family and friends.
Mitch Hope, one of the local brigade's captains, served as master of ceremonies for the evening. Hope had some fun with the crowd by playing a game to see which tables would get to eat first. After a brief welcome, people enjoyed a chicken or roast beef supper.
The master of ceremonies also shared the Volunteer Firefighter's Poem at the onset of the banquet and My Heart for a Firefighter to close the banquet. He said it was a night to celebrate the firefighters, their loved ones and colleagues.
For more on this story, please see the Feb. 7 print edition of The Clarion.