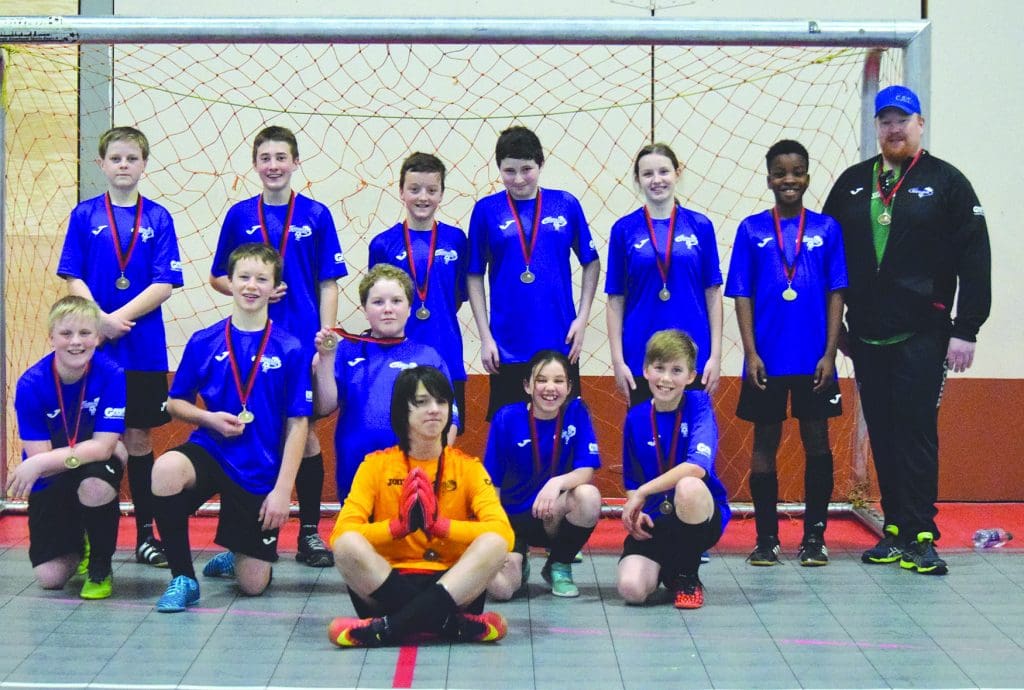 Clarion staff
Three Kindersley Storm FC teams competed in the SUSC soccer tournament in Saskatoon on the weekend and two came back with medals.
The under-13 squad earned a gold medal with a 3-2 victory in the gold medal championship, in the eight-team draw, over the Prince Albert Celtic.
To get there, the Storm ended up finishing first in their four-team pool, defeating the SUSC Strikers, 8-4 in their opening game Saturday afternoon. Sunday, they blanked the Eastside Rovers, 5-0 and Sunday evening, they lost 4-3 to the Hollandia Woods.
Their 2-1 record gave them a first place tie with the Strikers but the Storm was awarded first place, due to their win over the Strikers in their preliminary match.
Coach of the team is Martin McGrath and he is very happy with how well his team played.
For more on this story, please see the Feb. 21 print edition of The Clarion.