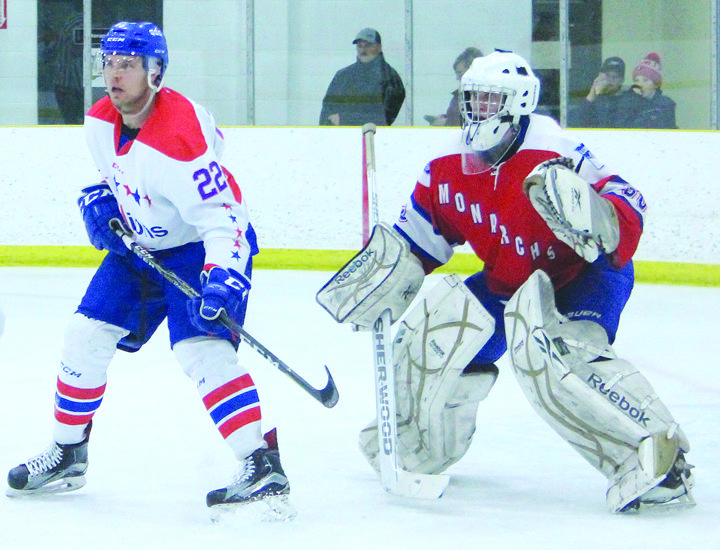 Kevin McBain
of The Clarion
The Kindersley Red Lions have their backs against the wall in both league and provincial playoffs.
The squad is down 2-1 in the league series against Macklin and will play game four of the best-of-five Sask West Hockey League semifinals tonight (Wednesday) at 8:30 p.m.
They also hope to be in a game five, which would be played in Macklin on Saturday night.
In the provincial series, the Red Lions are down one game to nothing in the best-of-three second round series.
They lost 5-3 at home Friday night. Game two will be played in Lumsden and if necessary, game three, will be played back in Kindersley Sunday at 3:30 p.m.
For more on this story, please see the Feb. 28 print edition of The Clarion.