Shane Gallup has been found guilty of impaired driving, among other charges, and a warrant was issued for his arrest because he didn't show up for his trial.
The trial was set for Feb. 20 in Kindersley provincial court. The three Crown witnesses were in attendance and Dorinda Stahl, the Crown prosecutor, said she was prepared to proceed with the trial ex-party, without the accused there. She said Gallup chose to represent himself for the trial.
Judge Robert Jackson said he was satisfied the accused had no reason not to be in attendance, so he was prepared to grant the ex-party trial. He told the prosecutor that he would not sentence Gallup, but he would issue a warrant for him if he was found guilty.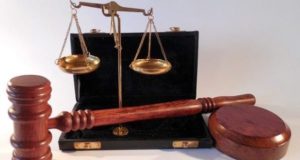 Stahl said she agreed with Jackson's position to wait for Gallup to be brought to court for sentencing.
For more on this story, please see the Feb. 28 print edition of The Clarion.