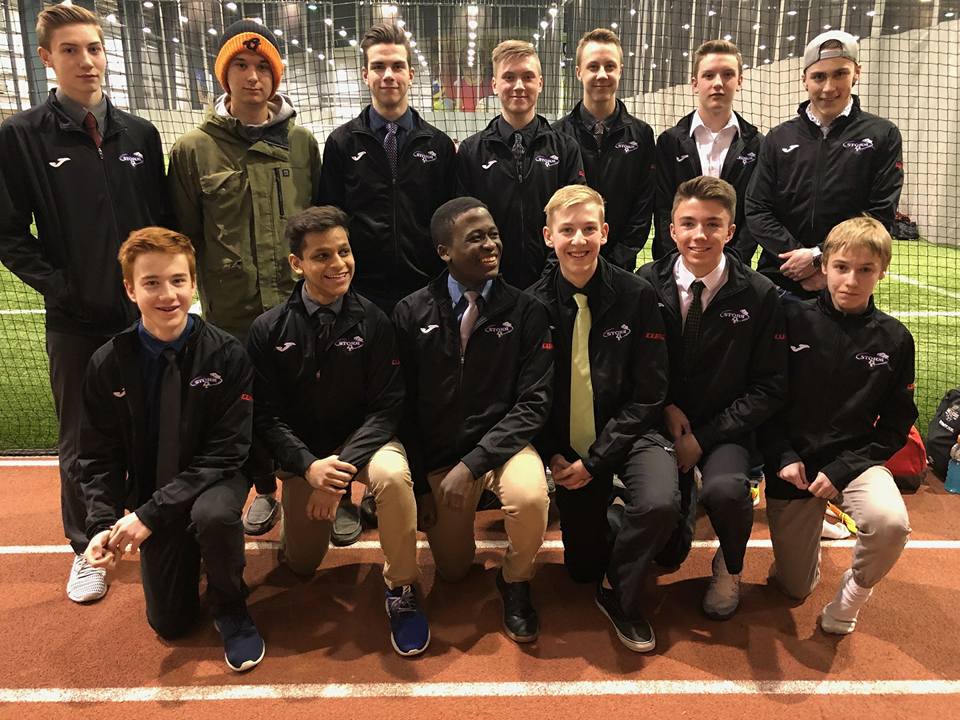 Kevin McBain
of The Clarion
The Kindersley U17 Storm FC team competed in the six-versus-six provincial championships on the weekend .
Unfortunately, didn't come up with a win but nevertheless competed well.
"We just can't seem to finish in those close games," said coach Darin Wildman. "We just can't find the back of the net."
They lost their first game 2-0 to Moose Jaw; then lost 2-1 to Prince Albert and 3-1 to Excelsior, the eventual champions.
"That was probably the best game that the guys played all year," said Wildman. "They did very well.
For more on this story, please see the Feb. 28 print edition of The Clarion.