Tara Wolf has received several fines for driving-related offences even though she says she only drove a short distance before police stopped her in October.
Dorinda Stahl, the Crown prosecutor, told Kindersley provincial court on Feb. 20 that she had a joint submission to present. Wolf's charges included driving with a blood-alcohol content higher than the legal limit, breaching an undertaking, driving while suspended and driving an unregistered vehicle.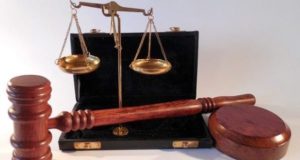 Court heard that police were called to a disturbance in a Kindersley trailer court on Oct. 30 and officers conducted a traffic stop after they arrived on scene. Wolf was the driver and Stahl said police detected a strong odour of alcohol on her breath.
She noted that the readings from Wolf's breath samples were both 130 mg of alcohol in 100 ml of blood, which is higher than the legal limit of 80 mg.
For more on this story, please see the Feb. 28 print edition of The Clarion.