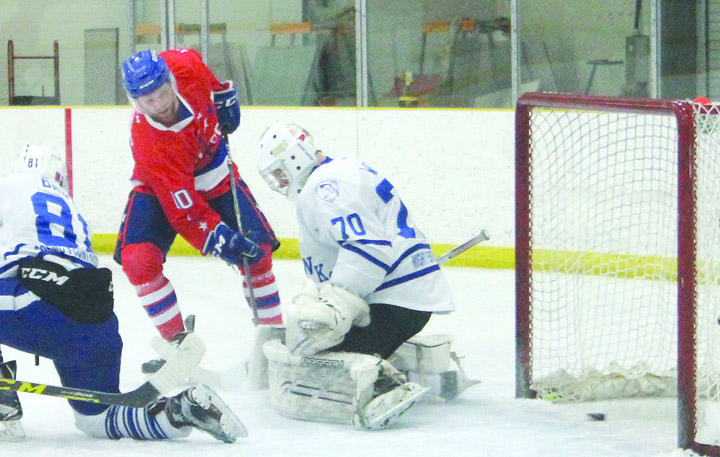 Kevin McBain
of The Clarion
The Kindersley Red Lions completed a historic comeback Sunday, winning three straight games over the Macklin Mohawks, after being down 2-0 to win their best-of-five Sask West Hockey League semifinal series.
The Red Lions completed the turnaround with a 7-4 win on Sunday. They won game four 7-3 last Wednesday in Kindersley; and game three 5-2 in Macklin on Feb. 24. They had dropped their first two games – game two, 4-3 and game one, 6-3.
The Red Lions will now play the Wilkie Outlaws in the SWHL championships beginning this Sunday at 7 p.m. in Kindersley. Games two and three will be played in Wilkie. No other dates had been set as of deadline.
Coach Wayne Samson said that it was just a great series and it came down to leadership.
For more on this story, please see the Mar. 7 print edition of The Clarion.