A domestic situation has led to a charge of common assault for Zachary West, who received a conditional discharge after pleading guilty to assault in Kindersley provincial court on Feb. 20.
Dorinda Stahl, the Crown prosecutor, said West and the victim were being supported by a counsellor during the court appearance.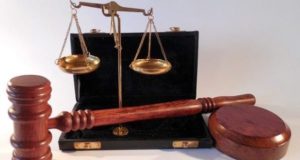 She said West was representing himself and he wanted to enter a guilty plea to the charge of common assault.
She told the court that the Crown would be asking for certain conditions. Court heard that the accused and the victim did not want a no-contact clause because they want to work things out. Stahl said the judge could talk to the victim and the counsellor, but she would leave it up to him.
For more on this story, please see the Mar. 7 print edition of The Clarion.