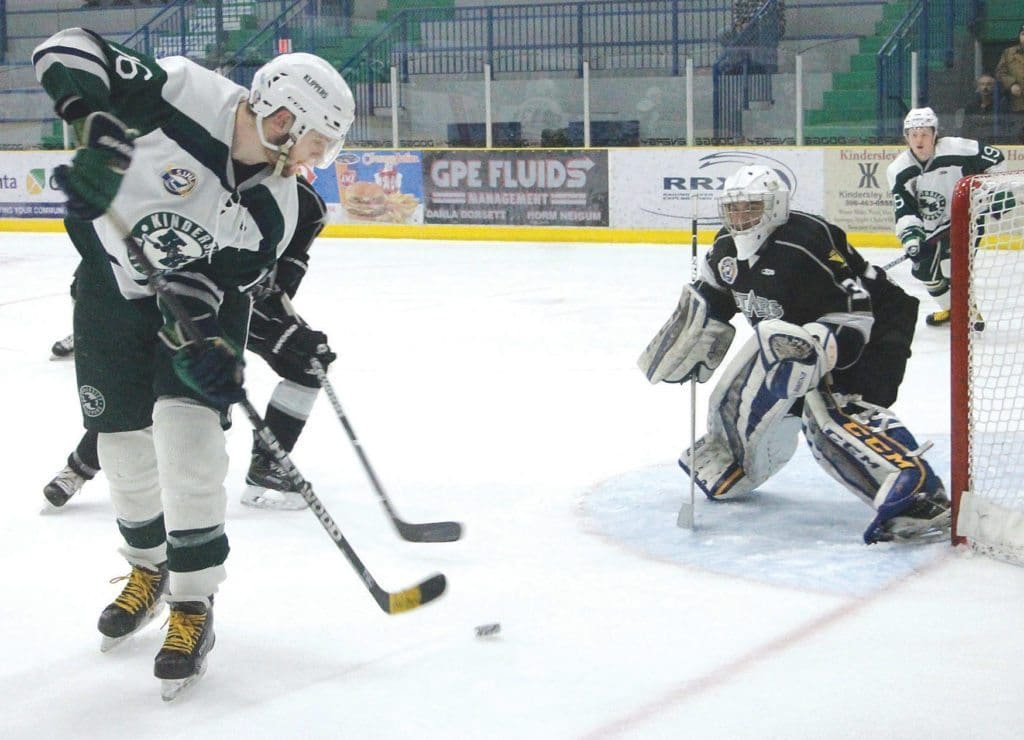 Kevin McBain
of The Clarion
The Junior Klippers (29-22-4-3-65 points) will take on the Estevan Bruins (34-19-3-2-73) in their Saskatchewan Junior Hockey League best-of-seven quarter-final series, beginning this Friday night.
The Klippers closed out the season with a home-and-home series with the Battlefords North Stars and split that series, winning game one at home Tuesday night, 5-2, a game that clinched sixth place for the club, avoiding the survivor series.
They went back to Battlefords' country on Thursday and ended up losing by this same score.
The Klippers will now take on the third-seeded Estevan Bruins starting Friday in Estevan, followed by game two will be Saturday in Estevan before coming back to Kindersley for games three and four Tuesday and Wednesday. If necessary, game five will be played in Estevan March 23rd; game six in Kindersley March 25 and game seven, March 27 in Estevan.
For more on this story, please see the Mar. 14 print edition of The Clarion.