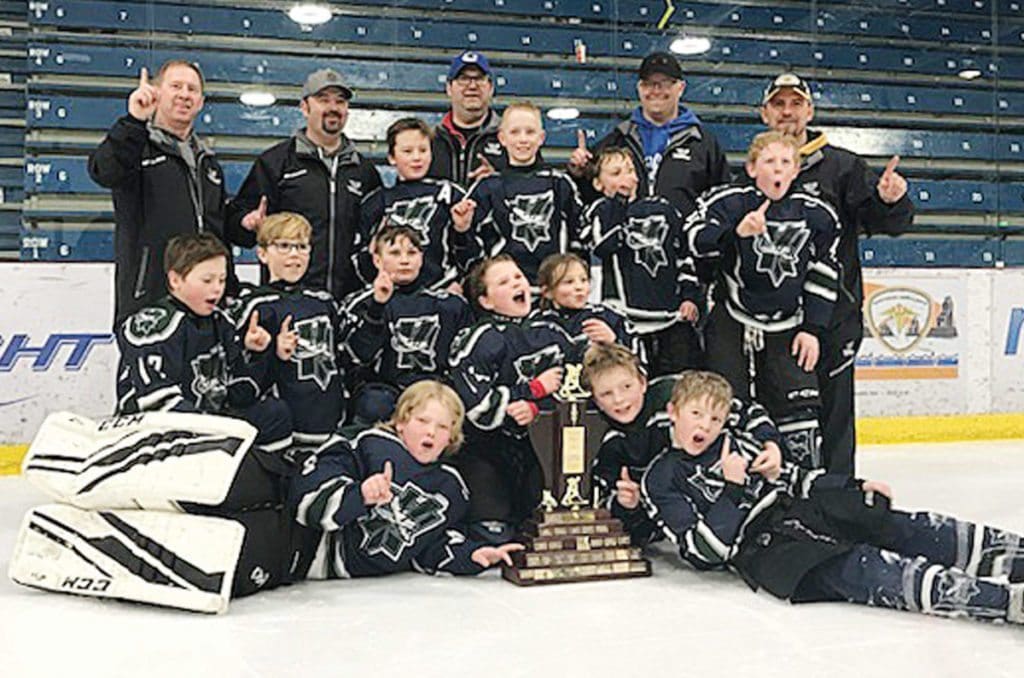 Kevin McBain
of The Clarion
The Kindersley Atom Longhorn Oil Klippers swept through the season and won the Hi-Way 14 hockey league championships this past weekend with a sweep of the North Battleford Oil Barons 1 squad.
They won game one 11-8 in Kindersley Friday and closed off the best-of-three final 10-4 in North Battleford Sunday.
The team was undefeated (34-0-1) this season through the regular season and tournaments, with their only blemish a tie in the second round of the playoffs against a different North Battleford squad.
The team finished 16-0 during the regular season.
For more on this story, please see the Mar. 14 print edition of The Clarion.