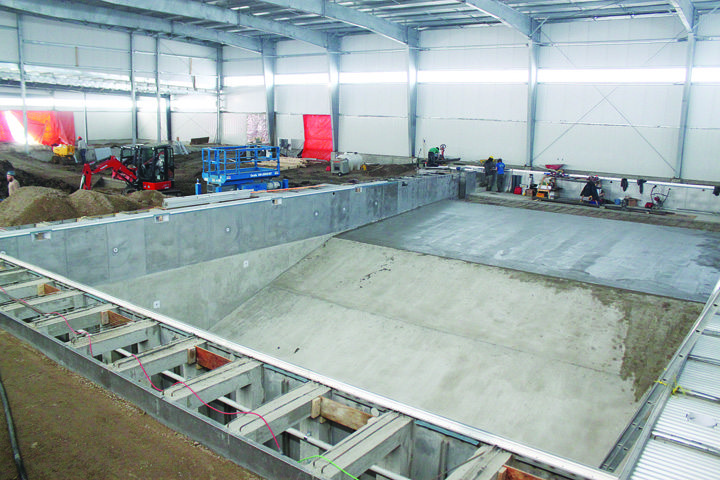 Kenneth Brown
of The Clarion
Construction and fundraising continue for the Kindersley Aquatic Centre project. The roof and outside walls have been put in place to close in the building.
The work continues under the cover of a structure that is starting to look like a building. A building consortium of two companies including Pro-Bilt Structures Ltd. of Kindersley and Western Recreation & Development Inc. of Winnipeg. Pro-Bilt Structures is the project manager.
Construction at the site of the new aquatic centre started about half way through 2017 and the goal is to complete the facility by the fall of 2018. The cost of the project is expected to be approximately $6.5 million in the end.

Jeff Meyer, a project official for Pro-Bilt Structures, said things are progressing well at the construction site. There have been delays due to the weather. Meyer said February was a lot colder than anticipated and the frost inside the building slowed down aspects of the work.
For more on this story, please see the Mar. 21 print edition of The Clarion.