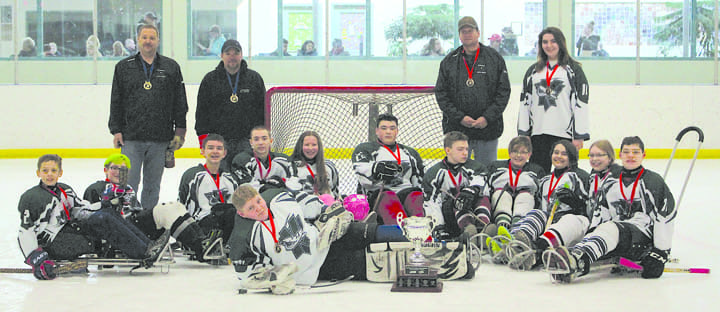 Kevin McBain
of The Clarion
Kindersley sledge hockey players were involved with three different teams in three different categories and all of their teams went undefeated and won gold at the Western Canadian Sledge Hockey Championships in Red Deer, Alta., on the weekend.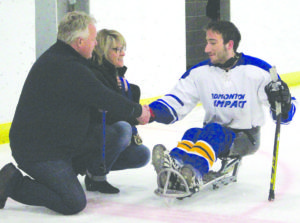 Tracy Lyons, manager of the Kindersley sledge hockey club, said that it was a great weekend.
"It was a huge weekend for us," she said. "It was a fantastic end to a great year."
The Kindersley Jr. Klippers played in a four-team division with two Calgary teams and a team from Edmonton.
They swept through the round-robin event and the gold medal final to bring home first place in the four-team division.
They started with a 3-1 win over the Calgary Strikers and followed that up with a 5-0 win over the Edmonton PSA Blades and an 8-3 win over the Calgary Venom to finish 3-0 after rond-robin play and earn a spot in the final. There, they played against the Calgary Venom squad, whom they soundly defeated 9-3.
For more on this story, please see the Apr. 4 print edition of The Clarion.