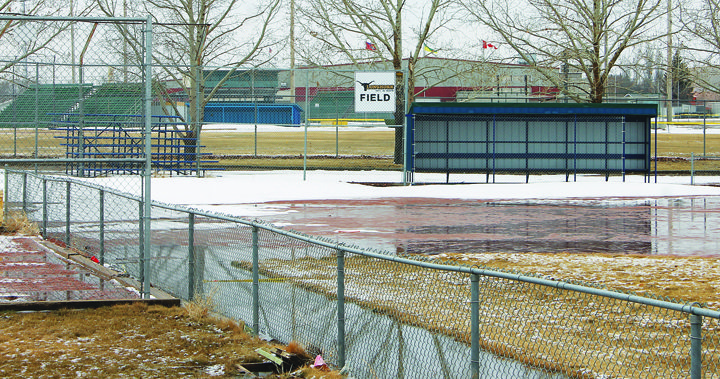 Kevin McBain
of The Clarion
Ball season is just around the corner! Well, hopefully, depending on the weather.
A total of 277 youth have registered for ball teams this year that will make up between 25 to 27 teams.
President of Kindersley Minor Ball, Chad Miller, said that players can still register if they wish.
"If you missed the early registration (held in February), you can still sign up," he said. "If you go under kmsports.ca and go under the 'Forms' tab, you can fill out the appropriate form and just take it into the KMS office at the arena, or you can mail it to Box 2487, Kindersley. There will be a $20 late fee applied however."
He adds that the deadline to sign up will be April 27.
Miller said that a focus of this year was to give as many opportunities as they could to get players ready for the season.
"That was kind of something we wanted to is offer as many clinics as we could," he said.
For more on this story, please see the Apr. 18 print edition of The Clarion.