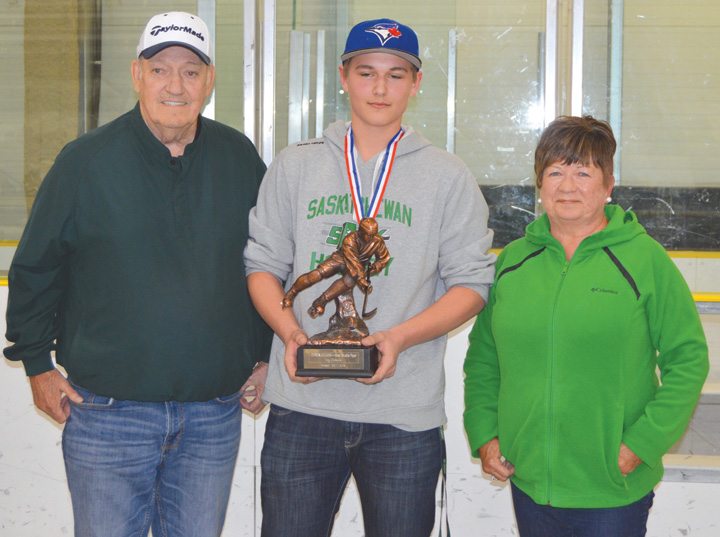 Clarion staff
Kindersley Minor Hockey held its annual awards night April 10 at the Co-op arena with players being recognized for their hard work throughout the season.
Just to highlight a few of the annual memorial award winners from the evening:
The Trent Kresse Memorial Award this year was earned by Rylan Nutley of the Bantam Klippers. The award was presented by his brother Carter Kresse. Trent was born and raised in Kindersley and played all of his minor hockey in town until he was 16. At 15, he made the Lloydminster team that was part of the SJHL then. After the season was done he played with Seattle of the WHL for their playoffs.
Trent spent three more years in the SJHL with Swift Current before leaving for a year to play with the Norther Michigan University for a year, but could only practice because of playing in the WHL with Seattle.
Over the summer, Swift Current was awarded a WHL team and he returned to play for the Broncos in 1986. On Dec. 30 of that year, he and three teammates passed away when their bus crashed on the way to a league game in Regina, just outside of Swift Current.
For more on this story, please see the Apr. 18 print edition of The Clarion.