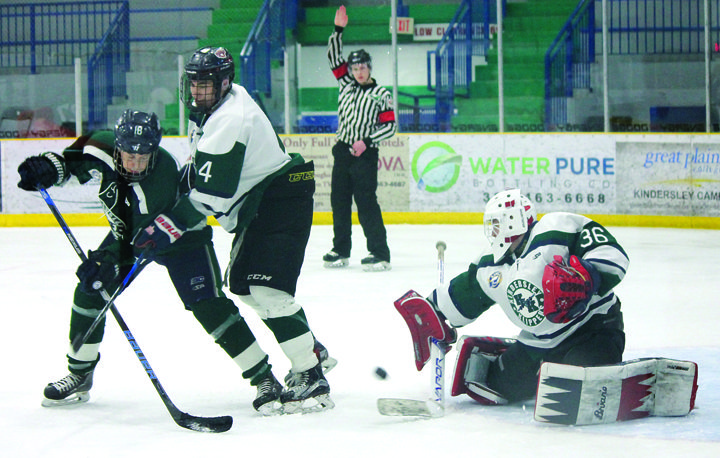 Kevin McBain
of The Clarion
Nearly 60 young hockey players took to the ice last weekend for the annual Klippers spring hockey camp.
The camp gives the players a taste of junior A hockey and introduces them to the Klipper program, while giving the coaches and scouts a better look at what the players can offer the team.
"We were pretty happy with what we saw," said Klippers' head coach Geoff Grimwood. "We had about 60 players that we split up into three teams. Our numbers overall were down a bit, but there is a lot going on.
"The camp is for kids that aren't playing junior A hockey," he added. "We are looking at kids that we may have play for us over the next three years."
They ranged in age from 2003-born players to those born in 1999 and they were kept busy, with each team playing eight games, with a game lasting about 45 minutes
For more on this story, please see the Apr. 25 print edition of The Clarion.