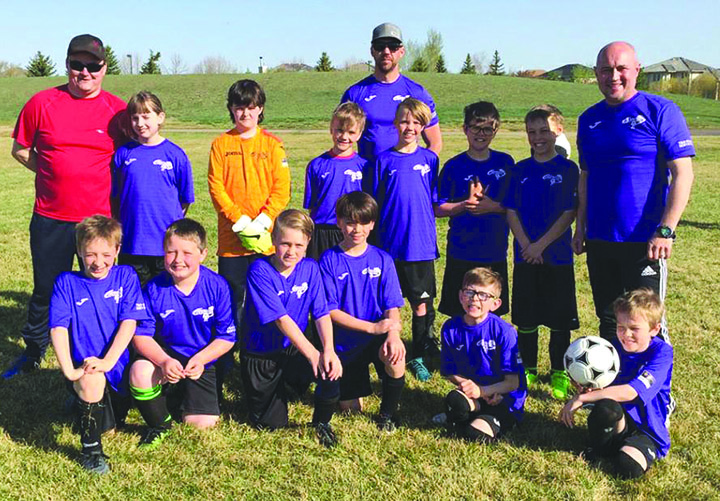 Kevin McBain
of The Clarion
Kindersley Storm FC blew into Saskatoon on the weekend with five teams to compete in the Lakewood Kickstart outdoor soccer tournament this past weekend.
The Storm U11 team was tops among the Kindersley teams, earning a silver medal.
Coach Bernie Morton said that the team played very well.
"I was really proud of our team," he said. "This is the first time that this group has played together and the kids gave it their all."
The team started off the tournament with a lopsided win over Lakewood, before squeaking by the Humboldt Hurricanes 5-4 in game two.
In game three, they defeated Meridian 5-1 to finish the preliminary round undefeated.
For more on this story, please see the May 16 print edition of The Clarion.