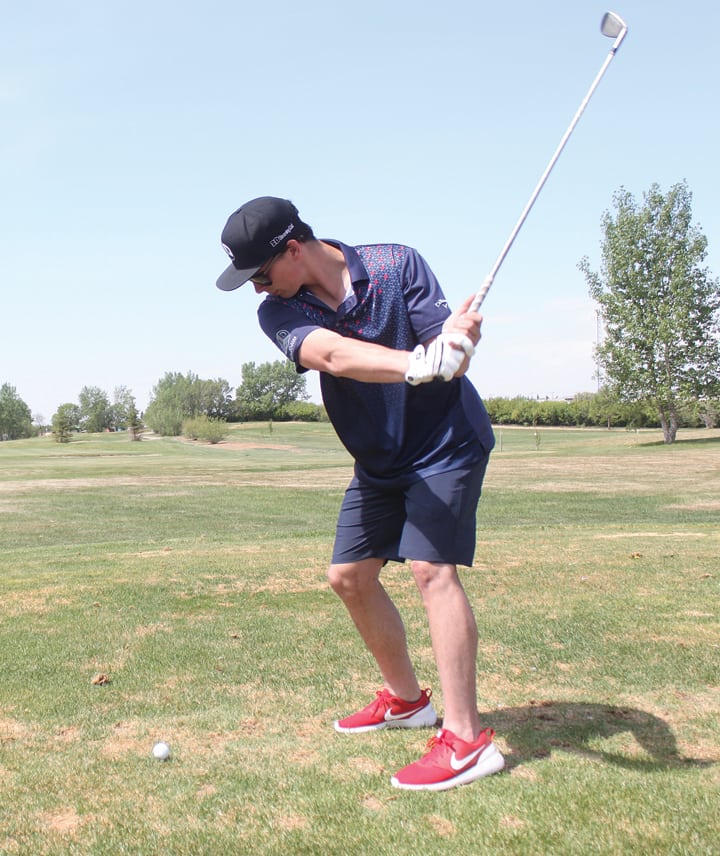 Clarion Staff
The West Central Saskatchewan Oilmen's Association (WCSOA) has held its 42nd annual golf tournament, and it ended in a tie at the top of the leaderboard.
Teams of two golfers gathered at the Kindersley Regional Park & Golf Course on May 26 for the WCSOA tournament. A total of 68 teams and 136 golfers hit the links at the tournament. An organizer and WCSOA member says the event went well and it was a nice day for golf.
"It turned out to be a great day," said Jaymie Holland, adding the event was a great success and the sun was shining for most of the day. "We enjoyed some new faces with teams from as far away as Calgary coming out to join in the fun."
For more on this story, please see the Jun. 6 print edition of The Clarion.