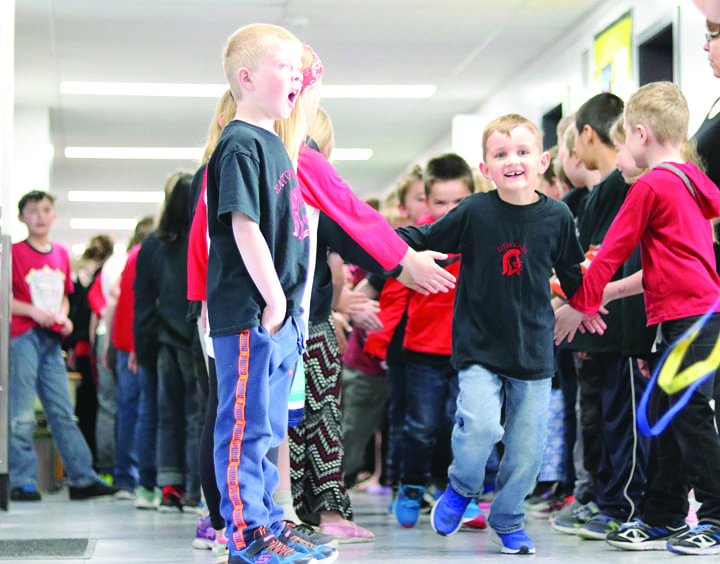 Kenneth Brown
of The Clarion
The students and faculty at Eaton School in Eatonia have made a video and they need people to watch it online for a chance to win cash for the school.
Nichole Bredy, a teacher in Eatonia, said the school has taken up a challenge made by the Saskatchewan Teachers' Federation (STF) and it is a competition known as The Student Project. The school made a video featuring a parody of the song "If I Had $1,000,000" by the Barenaked Ladies.
The school's version of the song is called "If I Had $10,000" and the school could win a $10,000 grand prize just by participating in program. Participating schools could win money as part of The Student Project initiative.
According to Bredy, the program applies to any K-12 school in Saskatchewan and 35 schools have entered a video in The Student Project. All participating schools are entered in a grand prize draw for $10,000. Another prize, the gold star prize, of $7,500 goes to the school with the video that gets the most views on YouTube.
The contest ends at noon on June 11 and people could type the words "watch what happens when Eaton School students takeover" in online search engines such as Google or click here to watch the video. Bredy said there are other links to the video including one on the school's website.
For more on this story, please see the Jun. 6 print edition of The Clarion.