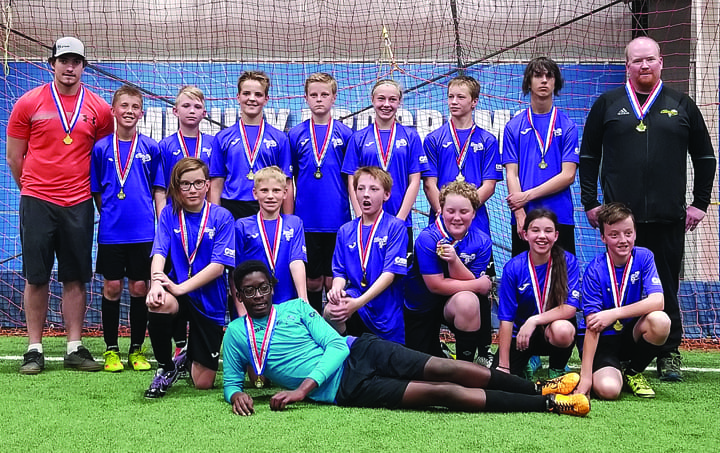 Kevin McBain
of The Clarion
The Kindersley travel teams continued to find success at soccer tournaments last weekend.
The Kindersley Storm sent four teams to the Saskatoon Harder Avalon with all of them finding some success. Leading the way was the under-13 team, which went undefeated in their three-team division to claim the gold medal.
They started off with a 3-0 win over the Aurora Athletics, then defeated the Hollandia Birns 3-1 to earn a bye to the final, a rematch against the Birns' team. They once again prevailed, winning this time by a score of 4-1.
Coach Martin McGrath said that the team played well.
"The kids did really well," he said. "The size of the field is totally different than what they are used to playing on, so it is a pretty big learning curve for them.
For more on this story, please see the Jun. 5 print edition of The Clarion.