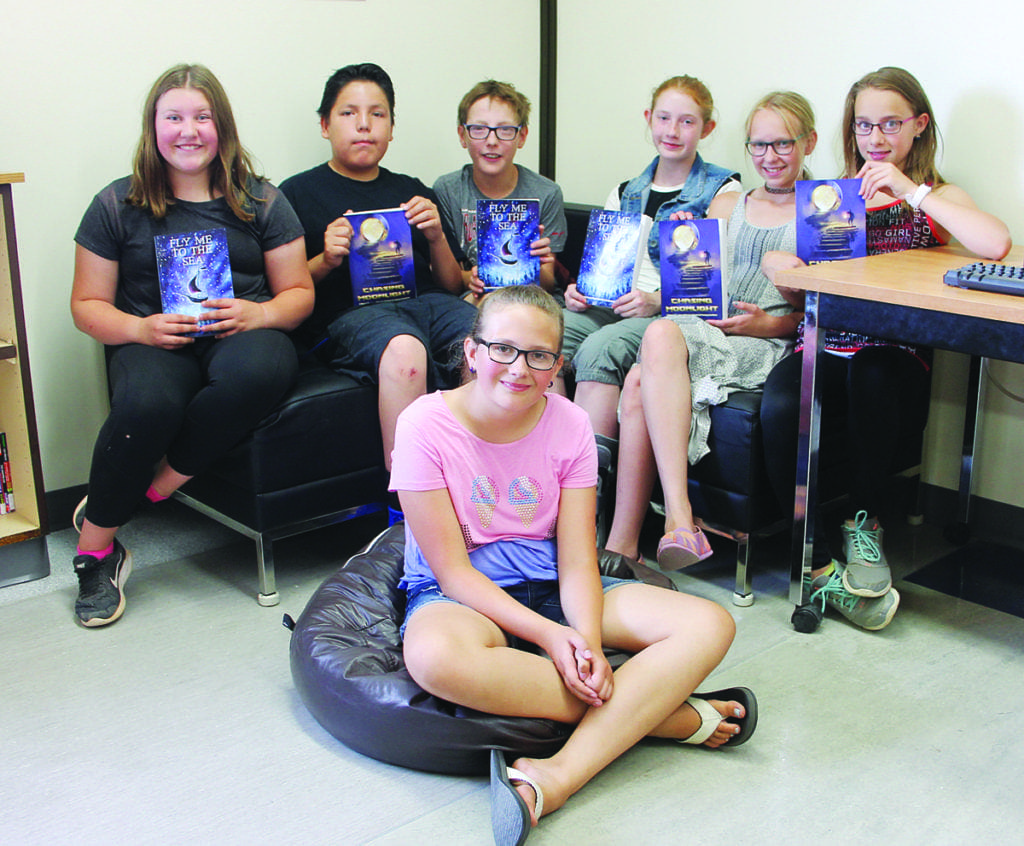 Kevin McBain
of The Clarion
Seven Grade 6 students from Elizabeth Middle School can now say they are published authors.
Emilie Van Dyk, Justice LaClare, Alexus Bellisle, Ava Watchel, Mason Kucher, Lyndon Campbell and Lexi Pearce just received their books last week that their short stories and poems have been published in.
Selected stories and poems, along with other student submissions from across Canada, were published in two books. Short stories were put together in a book called Fly Me To The Sea for students in Grades 5-6, and the poems were published in a book called Chasing Moonlight, a collection of poems for students in Grades 6-8.
Both books were put together by publishing company Polar Expressions, out of British Columbia. The company calls for submissions each year for students from kindergarten to Grade 12, with the winners' submissions being gathered and bound into a book.
For more on this story, please see the Jun. 27 print edition of The Clarion.