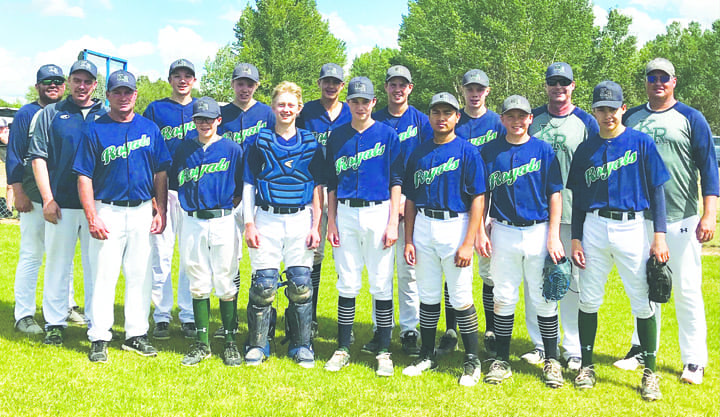 Clarion Staff
The Kindersley Bantam Royals are nearing the end of a successful season with two tournament wins including a dominating performance in Macklin last weekend.
The tournament in Macklin was held on July 7-8 and there were six teams in the tournament. The Bantam Royals won all four of their games to win their second tournament championship of the 2018 season. The team also won a tournament in Saskatoon at the end of June.
According to Coach Blain Hilbig, the tournament in Macklin is the fourth tournament the team has played in 2018 and the team has an overall record of 14-2 in tournament play. The team has an overall record of 20-3 in 2018.
The Royals were in a pool with the White Butte Broncos and Gull Lake Greyhounds. The team went perfect in the round robin winning its first game 12-6 over White Butte, and winning its second game 12-2 over Gull Lake. The team crossed over to play the Lloydminster Twins in the semi-final on Sunday.
The team had another convincing win against Lloydminster taking the game by a score of 9-2, and then it was on to the finals to play the host Macklin Lakers. The sixth team to play in the tournament was the Estevan Twins.
For more on this story, please see the Jul. 11 print edition of The Clarion.