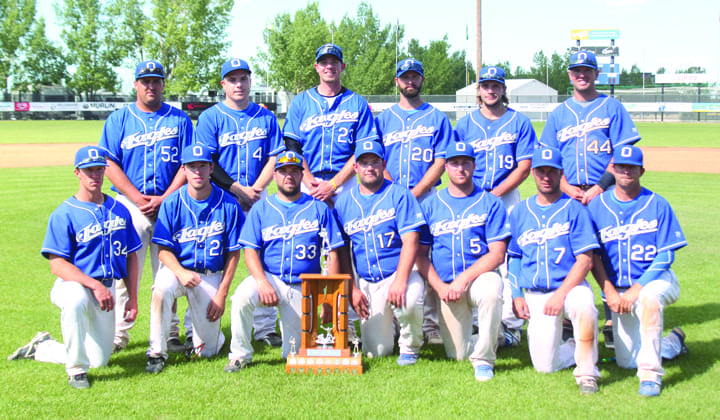 Kenneth Brown
of The Clarion
The Oyen Eagles have finally won the senior men's A final at a tournament held each year in town. The Regina Drifters beat a local team to win the 43+ title.
The 33rd annual Red Lion Inn and Cold Beer & Wine Store Western Canadian Oldtimers & Senior Men's Baseball Championship was held last weekend in Kindersley. A total of 12 teams in two divisions battled it out over three days from July 13-15.
It was a great weekend for baseball with only minor concerns from the weather. Friday was a scorcher at more than 30C and Saturday was cool and windy, but Sunday was nearly the perfect day for baseball with sunshine, moderate heat and a solid breeze to cool down the players on the fields.
This content is for members only.