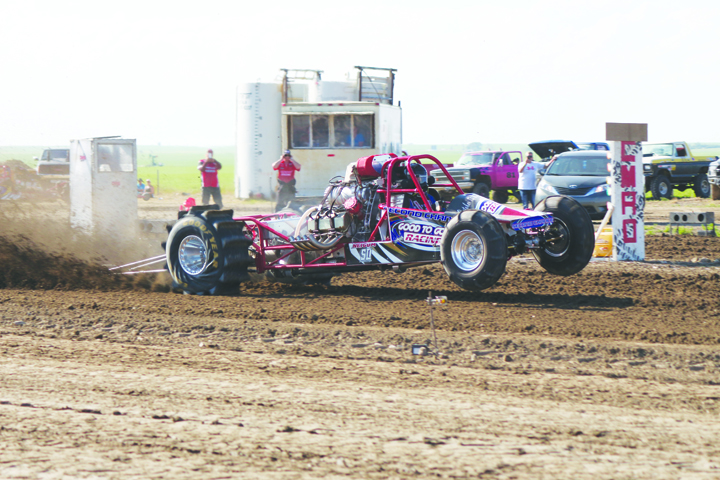 Kenneth Brown
of The Clarion
Hundreds of fans packed the stands last weekend for two days of sand drags and truck and tractor pulls at the East 40 Motorplex. The competition was fierce.
Competitors from across western Canada and parts of the United States came to the area for the Kindersley Dirt Drags & Truck and Tractor Pulls on July 20-21. Dozens of pullers and mud racers went head to head at the racing facility located five miles east of Kindersley.
Most of the racers are members of the Canadian Mud Racing Association (CMRO) and the pullers are part of the Alberta Tractor Pullers Association (ATPA). The two organizations put on a heck of a show for the fans in attendance.
The two-day event also included a pair of cabarets featuring Mitch Larock and the 4:54 Band on Friday and Dusty Mule on Saturday. People could get rides on a Saskatchewan Rush monster truck and meet a pair of Saskatchewan Rush cheerleaders at the event.
This content is for members only.