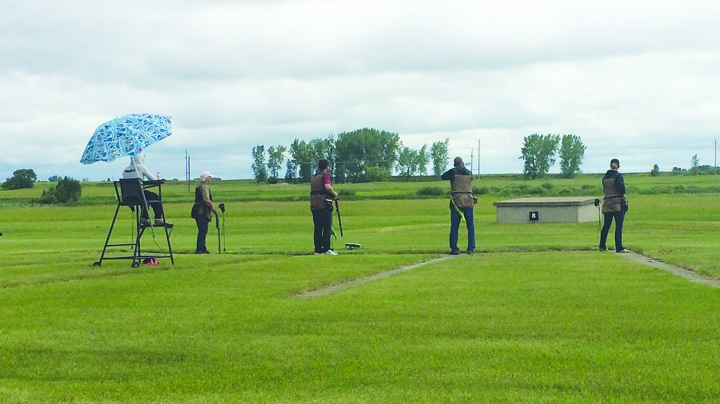 Submitted b
Lori Kachmarski
The Canadian Trapshooting Championships were held in Brandon, Man., from June 27 to July 1 and three Brock residents took part.
There were 134 shooters from Canada and the United States competing in an open class and a closed class for Canadians only. The participants competed in singles, doubles and handicap events during the competition.
Singles events involve a shooter hitting one target at a time from the 16 yard line. In a doubles event, two targets are thrown at the same time at different angles, and the shooter has 2 shots to break the targets. In the handicap events, shooters are standing at different yardages from the trap house and one target is thrown out.
A shooter's average scores and their wins in the discipline determine where they stand between 18 to 27 yards in a handicap event. Competitors start at the 18-yard line and they are moved back in increments of a half yard or full yard to the 27-yard line as their skills and averages improve. Handicap is split into 3 categories including short yardage from 18-21 yards, mid yardage from 22-24 yards and long yardage from 25-27 yards.
This content is for members only.