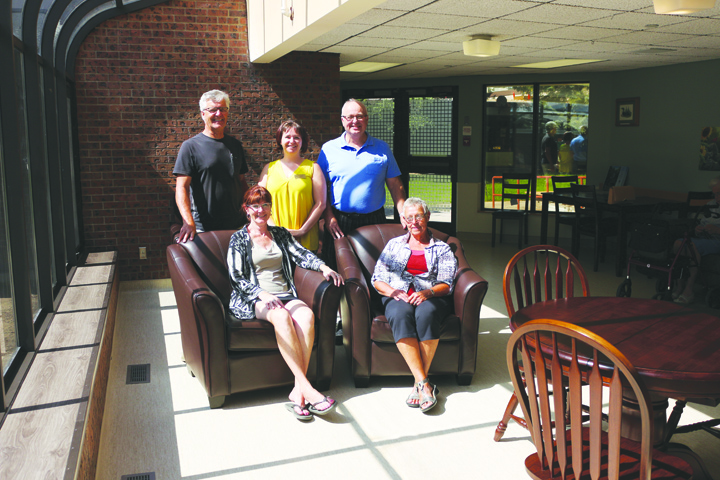 Kenneth Brown
of The Clarion
The residents of Heritage Manor have a new space to enjoy thanks to a contribution by the local health foundation made possible by its special donors.
The Kindersley and District Health and Wellness Foundation (KDHWF) has purchased new furniture for the sun room at Heritage Manor using funds that came from last year's harvest by the Kindersley Antique Threshing Club. The club contributed approximately $13,000 to upgrade the sun room.
New furnishings in the sun room include a sofa, new chairs and a wooden table and chairs for the residents to use. The threshing club donated proceeds after one of its recent harvests and the money has been put to good use.
Vivian Kalmer, administrator for the KDHWF, said an additional $5,000 was contributed by Elsie Neil and family, so a total of $18,000 was committed to upgrade the sun room between the two contributions. The foundation serves as a vessel for donations.
This content is for members only.