Kenneth Brown
of The Clarion
A real estate management firm has announced the closing of its transaction to acquire the Kindersley Mall as part of a large portfolio of 44 retail properties.
Strathallan Capital Corp., a Toronto-based firm that manages and operates four private funds, issued a news release on Oct. 4 to announce the closing of its transaction to acquire the properties from a subsidiary of OneREIT, the mall's former property manager.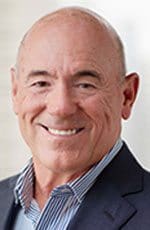 The announcement comes on the heels of a vote on Sept. 25 by unit-holders of OneREIT to approve the transaction. Another real estate investment trust called SmartREIT has also acquired assets and liabilities from OneREIT, but 44 properties including the Kindersley Mall have been purchased by Strathallan.
According to news releases, the total transaction was valued at $1.1 billion. The purchase price for the Strathallan portfolio of properties was $703.5 million, along with other costs and considerations, in August.
The 44 properties in the portfolio have a total of 4.6 million square feet of retail space and the primary uses of the properties include grocery stores, drug stores and services. The former management trust's board of trustees unanimously recommended the transaction to unit-holders.
Brian Spence, the chairman for Strathallan, said the OneREIT transaction represents the single largest acquisition the firm has made in terms of the size and number of properties involved in a single portfolio.
For more on this story, please see the Oct. 25 print edition of The Clarion.
© Kindersley Clarion