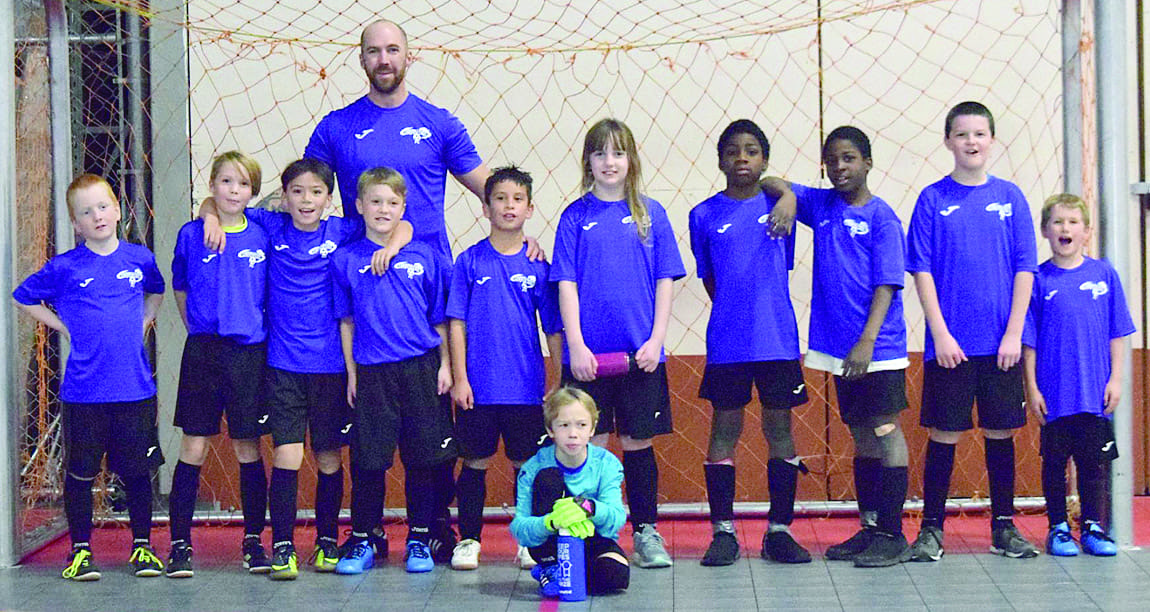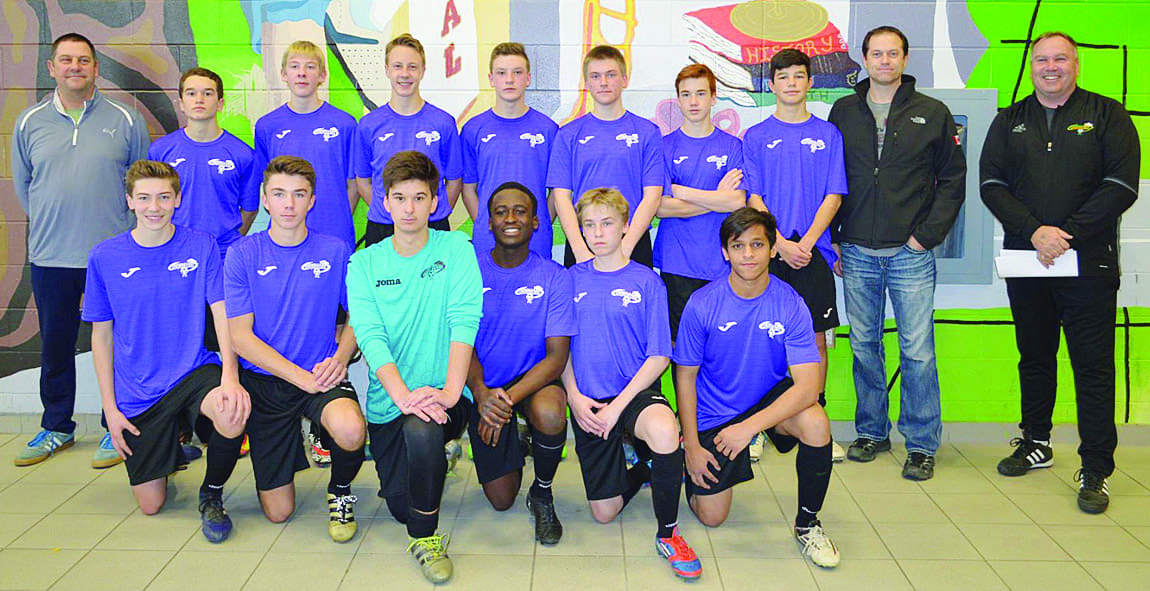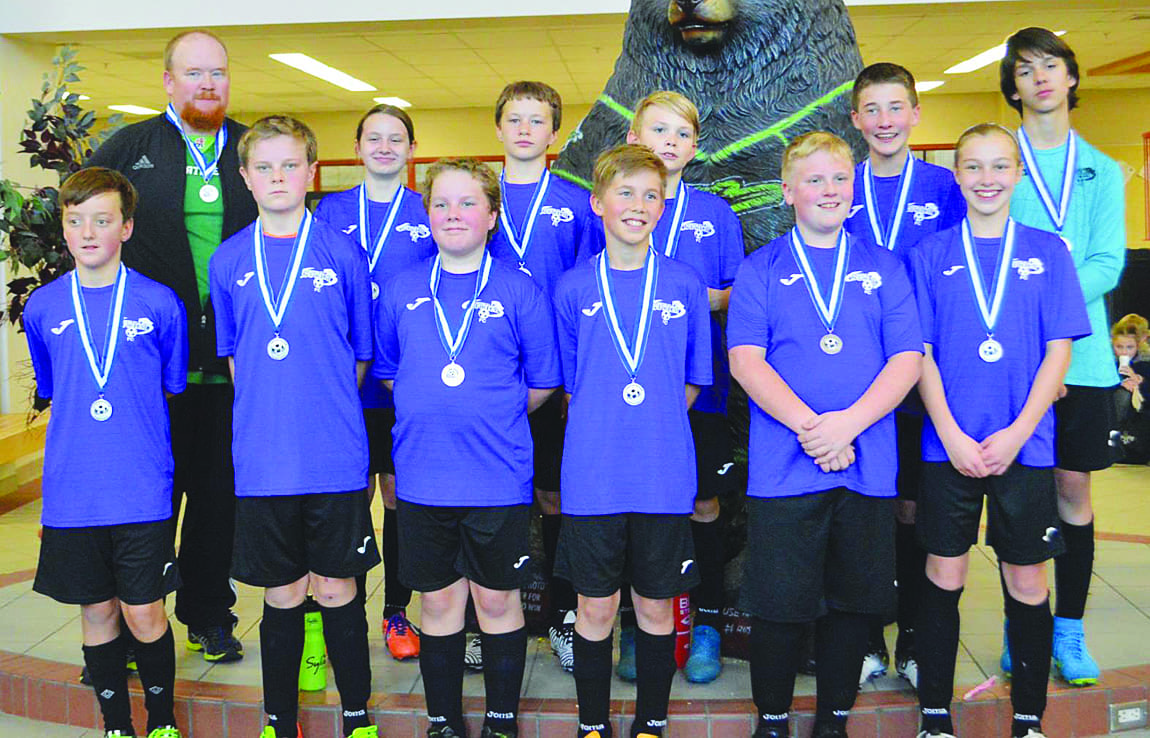 Kevin McBain
of The Clarion
The Kindersley Storm rep club opened its indoor soccer season in style, winning a pair of silver medals at the Lakewood Kickstart Tournament on Nov. 10 to 12 weekend.
The club had three teams participating, in the under-11; under-13 and under-17 age divisions.
The U11's had a strong showing, despite their young age.
"The team is a young team," said club president Darin Wildman. "We only have two second years, a handful of first years and even four U9 players. For many of them, this was their first competitive tournament ever.
"They also had a few players from Rosetown that joined them," he added. "Taking everything into account, they had a very good showing."
The team started with a couple of losses, 3-2 to Lakewood and 2-0 to Prince Albert. However, they found their form and defeated Lloydminster 11-2 in their final game.
For more on this story, please see the Nov. 22 print edition of The Clarion.