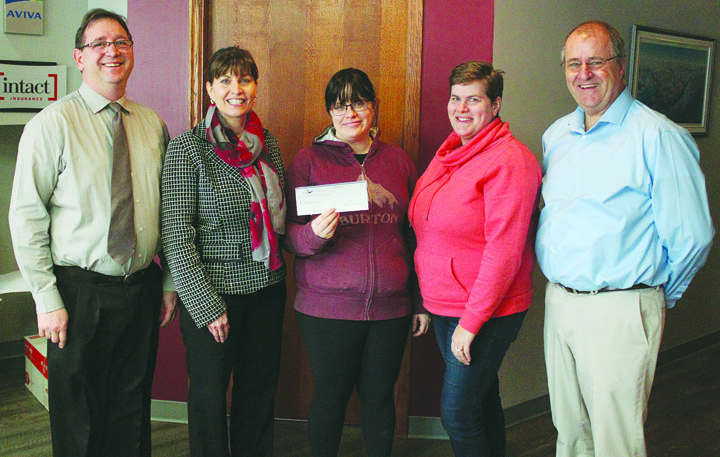 Kenneth Brown
of The Clarion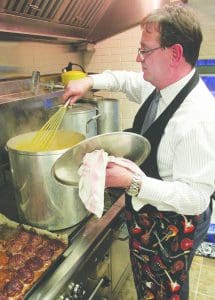 The owners of Kindersley Insurance Ltd. host an annual fine dining event to raise money for a local cause. The 2018 fundraiser has been declared a success.
People gathered at St. Joseph's Catholic Church on Jan. 27 to enjoy a four-course meal prepared by the owners of Kindersley Insurance with help from their staff and volunteers. People also enjoyed live music by Blackberry Wine. The evening raised $4,655.
The insurance broker covers the expenses for the evening, and all proceeds go to the charity. A new charitable cause is chosen each year and proceeds from this year's event will go to West Central Abilities (WCA) Inc. and its future building project. The agency is raising money for a new activity centre and office space.
Mark Stockford, co-owner at Kindersley Insurance, addressed the guests before supper. He noted that 2018 marked the fourth year the business has sponsored the evening of fine dining and entertainment to support local charities.
He said the business is happy to contribute to the local charities by hosting the event, but "we enjoy doing it and we hope you enjoy the food tonight." People had the option to make a donation to the building project and Stockford said people could get a tax receipt for donations of $20 or more. On behalf of himself and Barry Andrew, his business partner, he thanked the guests for supporting the event.
For more on this story, please see the Jan. 31 print edition of The Clarion.