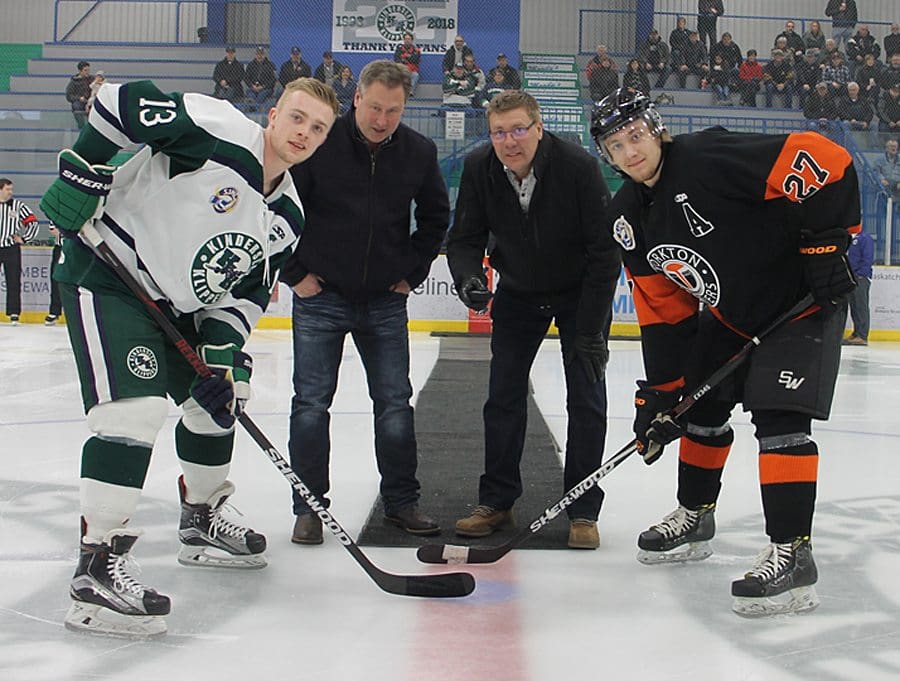 Kenneth Brown
of The Clarion
The province's new premier was in Kindersley last week to support the Saskatchewan Party's byelection candidate and to greet citizens.
Scott Moe, who won the party's leadership race in January, replaced the popular Brad Wall as the province's premier. Moe was in town on Feb. 23 and it was the first time a premier has been to Kindersley in years.
It was unclear just how long it has been since a premier was in Kindersley. People suggested that it might have been 20 years since a premier was in the community. A comment was heard that Wall came to Kindersley as the Sask. Party's leader before the party first formed government in 2007.
A crowd of approximately 100 people showed up for a campaign event at the West Central Events Centre to support Ken Francis, the party's candidate for the Kindersley byelection, and to meet the premier. The byelection will be held on Thursday.
Francis thanked the members of his campaign team and the volunteers who have helped out. He noted that the party has provided him with a lot of support and he appreciates all the help he has received. The candidate said he hopes to be working with Moe in Regina in March and he encouraged people to get out to vote.
For more on this story, please see the Feb. 28 print edition of The Clarion.