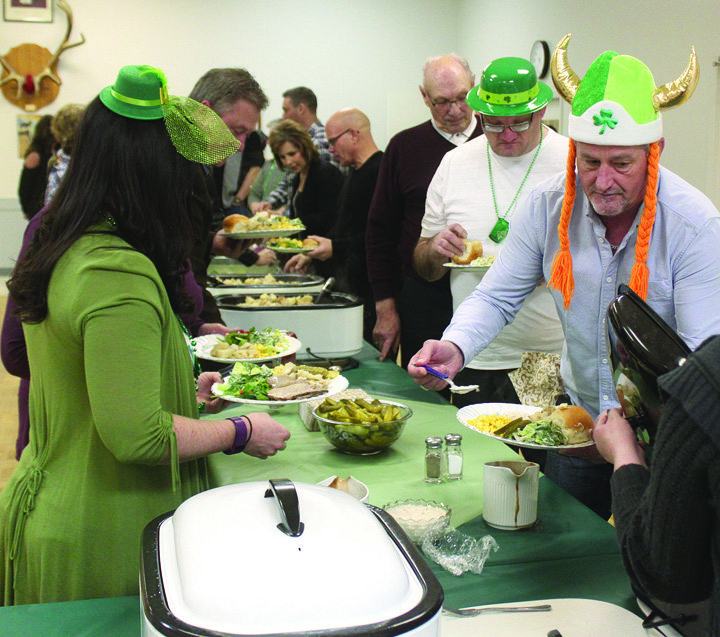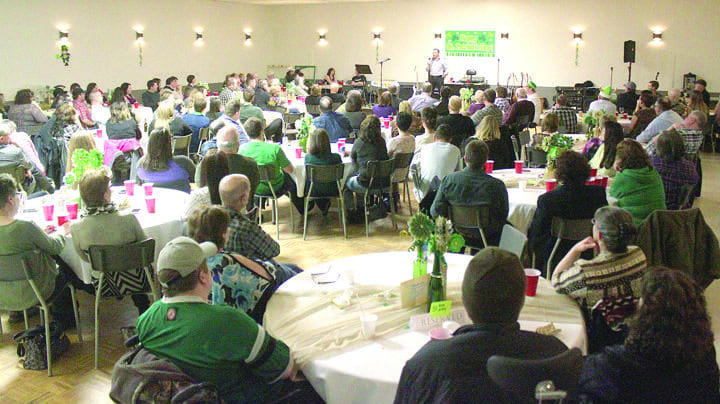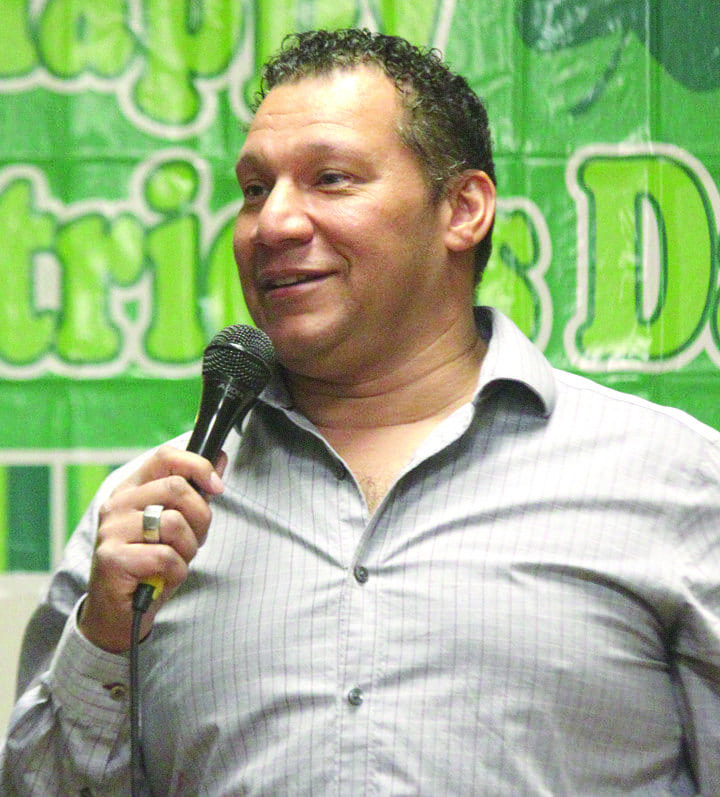 People fill up their plates at the Elks Hall on St. Patrick's Day at a fundraiser for the day program building project for West Central Abilities Inc. (Below) Saskatchewan comedian Jody Peters entertains the crowd at the fundraiser. The entertainment included two comedians and two live bands.
Kenneth Brown
of The Clarion
People attending a fundraiser on Saint Patrick's Day didn't need the luck of the Irish to enjoy themselves thanks to a pair of comedians and live music.
Approximately 140 people attended a fundraiser on March 17 at the Elks Hall. The event was hosted by West Central Abilities (WCA) Inc., an agency that provides services to adults with developmental disabilities. The agency is raising money for an important project.
Kim Edmunds, the executive director for WCA, was the mistress of ceremonies for the evening. The event included a supper, lots of live entertainment, a raffle and Booze Pull draw. The room was decked out in green for the occasion.
Kindersley MLA Ken Francis was one of several dignitaries on hand for the event. People enjoyed a chicken and roast beef supper prepared by volunteers, and Edmunds recognized that the beef was prepared by Kindersley Packers. She delivered an Irish blessing before sending people off to get their food.
For more on this story, please see the Mar. 21 print edition of The Clarion.