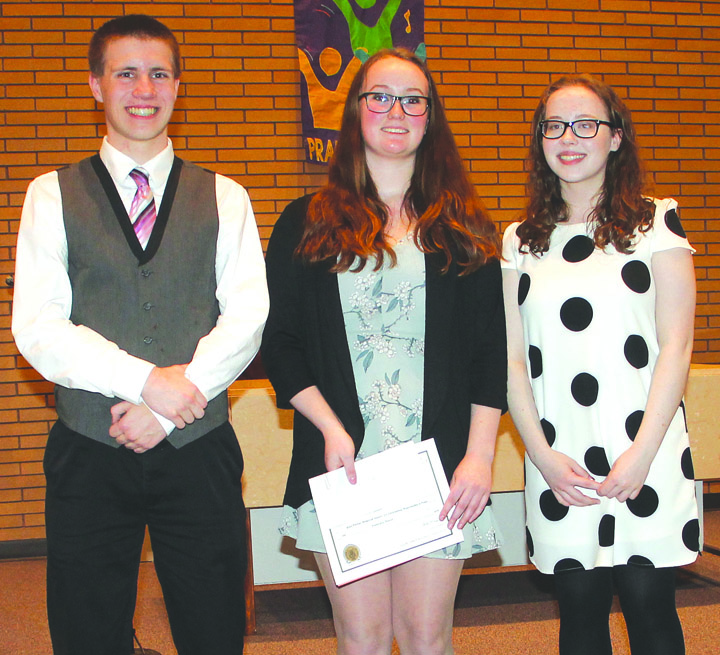 Kevin McBain
of The Clarion
Each year, the talent on display at the Kindersley and District Music Festival is awe-inspiring.
The musicianship from young to old and in every class shows the dedication of the parents and the talent of the many fantastic teachers that have been tasked to mould raw talent into the great musicians, singers, actors/actresses and speechification that we witness each year.
The two-week music festival that boasted close to 300 entries closed with the Stars of the Festival Gala Friday night where some of the best put their skills on display one more time in a three-hour celebration.
President of the festival committee Calla McLean said that the event, celebrating 55 years, went over very well.
"Everything went real well," she said. "The adjudicators were once again really impressed with the level of talent that we have in the area.

"We have such great teachers, probably some of the best in Saskatchewan, if you ask me."
She said the level of support from the community is a huge part of making the event successful every year.
For more on this story, please see the Mar. 27 print edition of The Clarion.