Kenneth Brown
of The Clarion
The Kindersley Community Choir is holding its annual Easter Cantata well after the holiday in 2018 and the choir's program will reflect the passing of Easter.
There is also a change of venue for this year's event. The choir's Easter Cantata takes place on April 15 at St. Paul's United Church starting at 2:30 p.m. An organizer says the early Easter is only part of the reason for holding the performance in mid-April.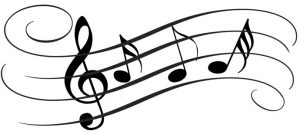 Clayton Braybrook, the choir's director, said there is a conflicting event at the cantata's regular venue, the Clearview Community Church, so it is one reason for the change of venue. The United Church Bell Choir is also performing at the cantata and the church is where the choir's handbells are stored.
The venue is convenient for the handbell choir, a group also directed by Braybrook. The cantata has taken place in the same venue for several years, and the director said the choir is just trying out a different venue.
For more on this story, please see the Apr. 4 print edition of The Clarion.