Kenneth Brown
of The Clarion
The suspension of a local grant program means community groups will not be able to access roughly $40,000 in funding for 2018. Concerns are being expressed.
Town council members passed a resolution at a meeting on March 26 to suspend the Kindersley Community Initiatives Program (KCIP) for at least one year. Funding for the KCIP grant came from Saskatchewan Lotteries. The Town of Kindersley administers the grant program.
The KCIP grant has provided community groups with as much as $45,000 in annual funding for programs and activities. The town has always accessed a portion of the funds to purchase its fireworks for Canada Day among other items.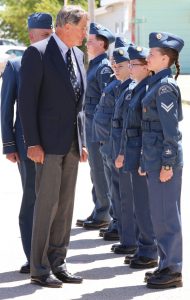 However, the remaining KCIP funds have been split up among applicants for the past 14 years. A total of $506,700 has been awarded through the grant since 2004 and $113,960 has gone to the town to support its programs and activities. The town has accessed approximately 22 per cent of the funds.
The program is meant to promote community participation in recreation, culture and sport activities. Special consideration is given to groups with programs that encourage participation by under-represented populations in the community.
For more on this story, please see the Apr. 11 print edition of The Clarion.