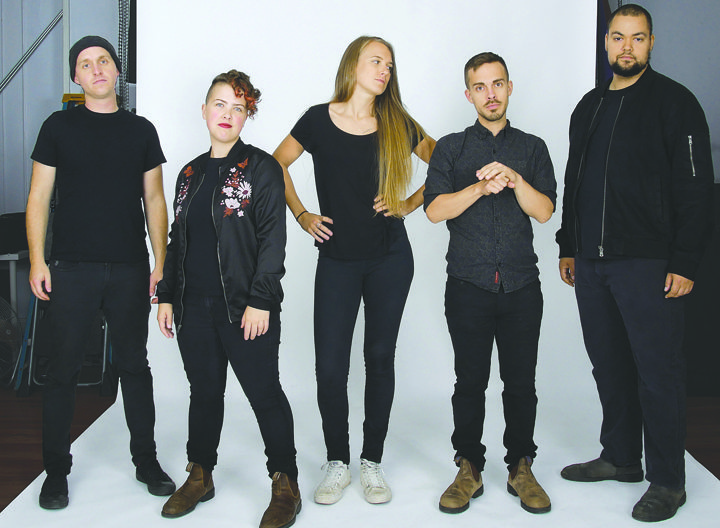 Kenneth Brown
of The Clarion
The final concert in the arts council's 2017-18 series features an East Coast band known for its upbeat indie rock stylings and three-part harmonies.
Hillsburn started as a roots-folk band in Halifax, but the group has transformed into an indie rock band in just a short time. Hillsburn hits the stage at the Norman Ritchie Community Centre (NRCC) on April 26 at 8 p.m. The concert is presented by the Kindersley & District Arts Council.
The band has received regional and national acclaim for its music and live performances. The band's performances feature what has been described as soaring three-part vocal harmonies, multi-instrument arrangements and an uproarious energy.
Hillsburn, a five-piece band, is touring on the strength of its newest album titled The Wilder Beyond and it is the band's second album. Hillsburn performed for members of the local arts council at an Organization of Saskatchewan Arts Councils (OSAC) showcase.
For more on this story, please see the Apr. 18 print edition of The Clarion.