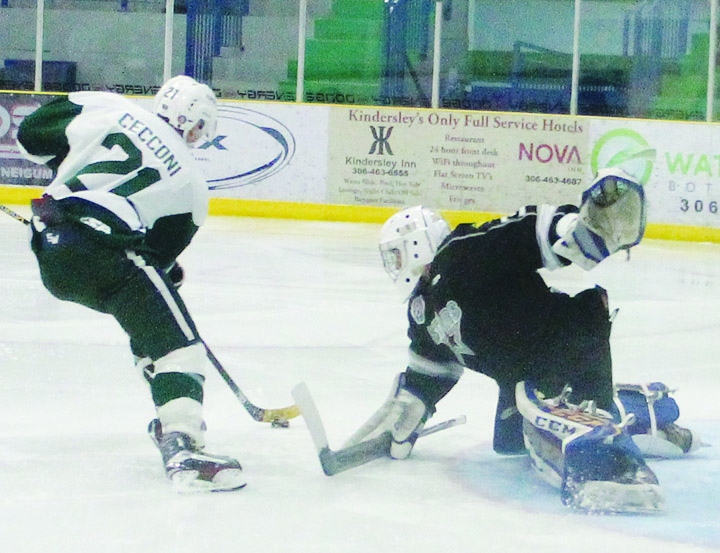 Clarion staff
Former Kindersley Klipper Bryson Cecconi was chosen by the Humboldt Broncos to join the team this year in the Saskatchewan Junior Hockey League dispersal draft held recently.
Cecconi joined the team last season from the Nipawin Hawks. The right-winger had four goals and five assists with the Klippers this season in 34 games.
The team chose players from each SJHL team to help rebuild the team that was devastated by the tragic collision between the Broncos' bus and semi-trailer on April 6 that claimed the lives of 16 players and staff on their way to a playoff game in Nipawin.
For more on this story, please see the Jun 13 print edition of The Clarion.