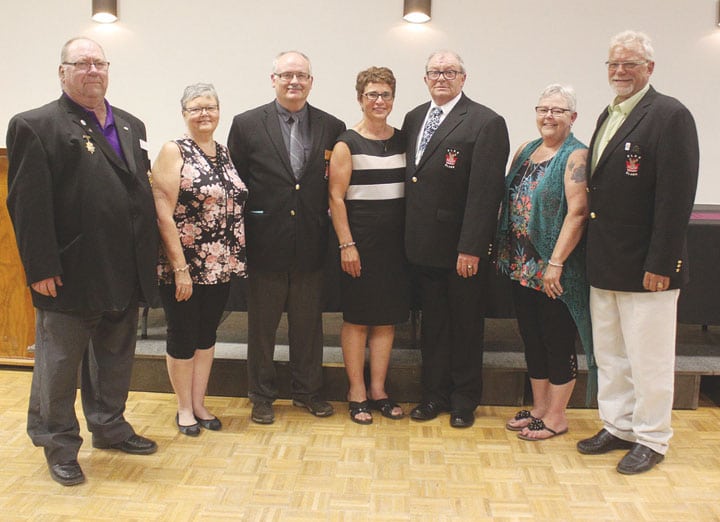 Kenneth Brown
of The Clarion
Delegates from Elks lodges across Saskatchewan have gathered in Kindersley for their annual provincial conference. The event has been declared a success.
The Saskatchewan Elks Association held its 89th provincial conference on June 7-10 at the Elks Hall in Kindersley. A total of 57 delegates attended the event on behalf of their lodges and it marked the third time the Kindersley Elks Lodge has hosted the conference.
The formal conference was held over two days on Friday and Saturday, and the event concluded with a provincial executive meeting on Sunday. The delegates and their guests enjoyed live entertainment on Friday and Saturday nights. The conference included an installation of officers and district reps among items on the agenda. The event also featured an annual general meeting for the Saskatchewan Elks Foundation.
Approximately 100 delegates, guests and volunteers gathered at the hall on Saturday night for cocktails, a supper, speeches and live entertainment featuring Cash Back of Rosetown. The master of ceremonies was Maurice Koszman, the current 3rd vice-president for the Elks of Canada.
For more on this story, please see the Jun. 13 print edition of The Clarion.