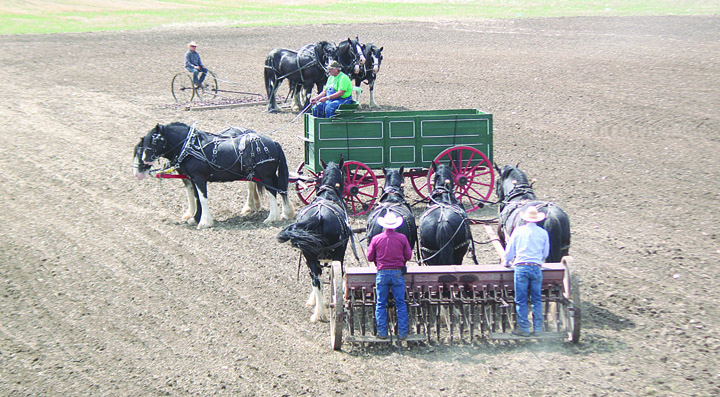 Kenneth Brown
of The Clarion
An annual Food Farm program for students has gone ahead as planned even though Mother Nature did not co-operate for a seeding demonstration on the same day.
The Kindersley Antique Threshing Club was scheduled to hold its annual seeding demonstration on June 15 at the Kindersley and District Plains Museum, but it rained heavily on the eve of the demonstration and the task was delayed until the afternoon on June 18.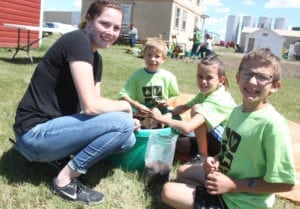 Grade 3 students from Westberry Elementary School attended the seeding demonstration in 2016 and 2017. The threshing club seeds about five acres of a field west of the museum compound using horses and vintage farm implements.
Lionel Story, a member of the club from Netherhill, owns horses and several pieces of vintage implements used for seeding and harvesting crops. For seeding, he uses a 1914 seed drill, diamond harrow and vintage harrow cart, and a vintage grain wagon. Other club members bring teams of horses to help.
The students got to see the horses and equipment first hand in 2016 and 2017, but they did not get to see any action in the field this year. Students from three schools still attended the museum on June 15 to participate in a Food Farm.
For more on this story, please see the Jun. 20 print edition of The Clarion.