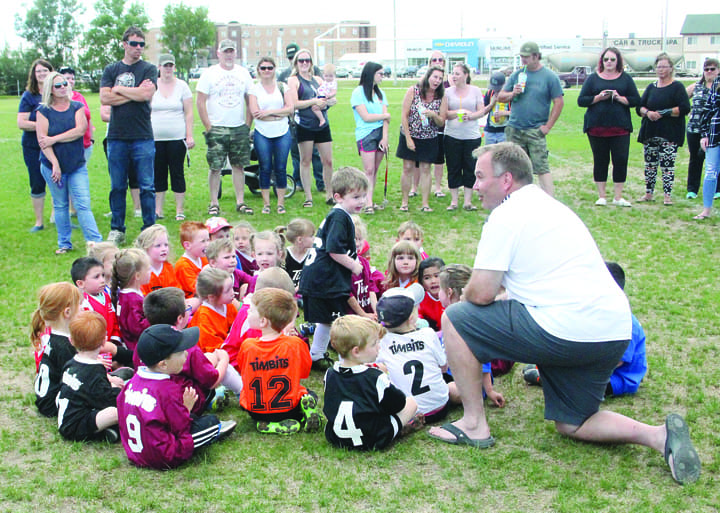 Kevin McBain
of The Clarion
Kindersley Minor soccer wrapped up its season last weekend with a fun round of games.
This outdoor season saw 200 boys and girls from under-5 to under-17 participate.
President of Kindersley Soccer Incorporated, Darin Wildman, said that it has been a great season.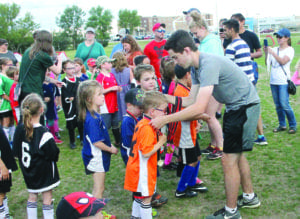 "It has been a great season," he said. "I think everyone had a lot of fun. You can also see the level of play is getting better as well, as more coaches get certified and trained, the kids are learning more while having fun."
Friday, teams in the under-5 and under-7 age division competed in games and left with some great Tim Hortons swag including a jersey, shorts, socks, ball and medal. They also enjoyed hot dogs and a trip to the bouncy castles.
For more on this story, please see the Jun. 20 print edition of The Clarion.